Build a career and a better future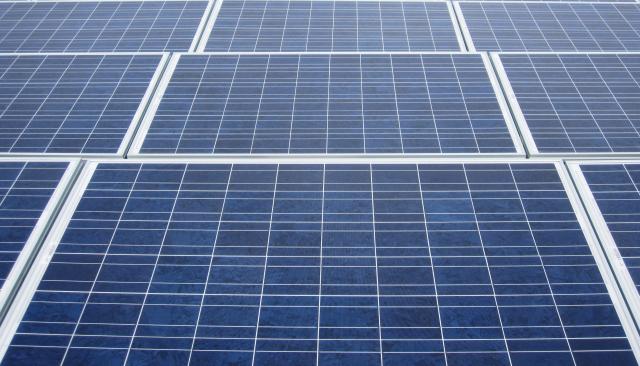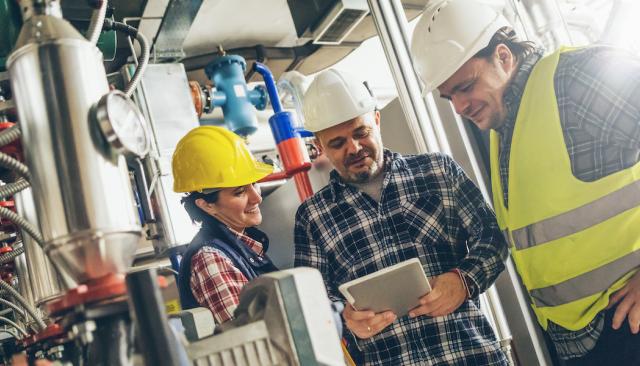 Hands-On Learning
Your courses will include fieldwork mentorships, where you'll use the knowledge you've gained in the classroom in hands-on training opportunities. We partner with energy service departments throughout the Western United States, including Ashland Electric, Central Oregon Co-op, Clallam County Public Utility District, Emerald People's Utility District, Eugene Water & Electric Board (EWEB), Springfield Utility Board (SUB), Lane Electric, Sacramento Utility District, Salem Electric, and Silicon Valley Power.
What you'll learn
Our online, two-year Energy Management with Building Controls program will prepare you for a rewarding career managing the highly technical operations of modern buildings in a comfortable and efficient manner. Commercial buildings are responsible for approximately 40% of our national energy consumption, and the jobs created in managing and optimizing buildings will help shape our environmental future.
Associate's Degree
ONLINE
Through this program, you'll learn how commercial building systems consume energy by understanding how systems work and the interaction between systems. You'll be able to evaluate and measure consumption and make an informed recommendation on building system energy efficiency improvements. You'll also learn the basics of Building Controls systems and how they are fundamental to achieving higher levels of energy efficiency through building operation. Employment is found with Utilities, Engineering Firms, Government, School Districts, Controls System Suppliers, and Controls Installation Contractors.
$16,492
Total program cost
WHAT YOU'LL LEARN
Analyze commercial HVAC and lighting systems
Use control system management software to evaluate energy use patterns
Diagnose and troubleshoot existing control systems
Learn modules and electronics for building automation
Develop and evaluate data
Recommend energy efficiency and alternative control solutions
AFTER LANE
Our graduates work in a wide variety of disciplines and may apply to work for a variety of different employers such as engineering firms, lighting companies, public and private utilities, energy equipment companies, and departments of energy. Our alumni are well prepared for careers in positions like building operators, control system specialists/technicians, weatherization installers, energy auditors, and energy resource analysts, and more! 
If you're interested in a bachelor's degree in energy management, Lane has articulation agreements with Bismarck State College (fully online), South Seattle College (fully online), and Cascadia College. 
Curious about Building Automations Ecosystems Jobs in the area? Check out this report on current job openings in Portland.
Apprenticeship
Once you're enrolled in the Energy Management with Building Controls program, you can join the Building Energy & Controls Apprenticeship (BECA)! You'll receive 2,000 hours of paid on the job training, beginning the summer after the first year of classroom instruction. Your training agent (employer) will pay you regionally average hourly wages of an energy practitioner, which will incrementally scale upwards based on program completion, going from 60% to 100% of journey-level wages. Throughout your apprenticeship, you'll work in the fast-growing field of high performance buildings and use your skills to improve the health of building occupants and the environment and offset climate change.
Apprenticeship
If you're enrolled in the Energy Management with Building Controls Program, and are ready to apply to the apprenticeship program, please see NW Apprenticeship to find details on the application process.
Is the Energy Management - Building Controls program for you?
Modern buildings are run by highly automated controls systems and maintained by building operators and systems engineers. Building Controls must be constantly monitored and adjusted for continuing energy efficiency and occupant comfort. The new generation of Energy Management and Building Controls technicians must understand energy procurement and consumption, building interaction with both external (weather) and internal (end user) events, alternative energy sources and their integration into existing systems, as well as providing interactive controls that deliver value to customers. As a Energy Management with Building Controls technician, you'll evaluate energy use while providing controls solutions to identified operational problems. In large commercial facilities, that means looking at the energy consumed by motors, HVAC systems, lighting, and how building occupants engage with their environment. A talented Energy Manager will balance the efficient operation of the building with the needs of the occupant for maximum benefit.
If you're a problem solver who enjoys digging through details , investigating how mechanical systems work, and measuring energy and water use, you'll enjoy this career! You'll help decide what runs when, and for how long, and will be able to point to data that shows increased occupant comfort and decreased energy usage. This is an ongoing task of fine tuning and measurement. Our Energy Management with Building Controls program gives you the skills needed to maintain energy efficiency and occupant comfort and to oversee the complex operation of all building control systems.
Hear from Former Students
Energy Management with Building Controls - Mia
Energy Management with Building Controls - Esteban
Ready to learn more?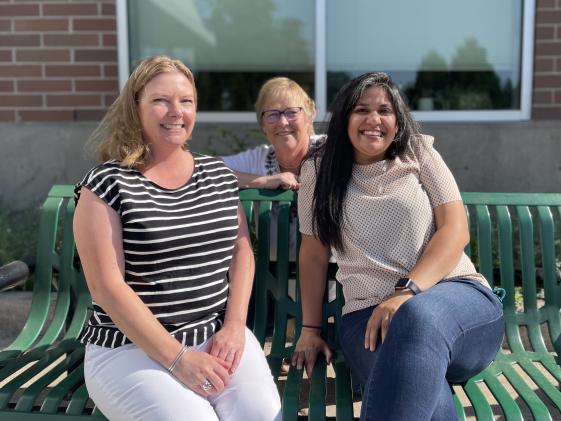 Talk one-on-one with a recruiter to learn more about what Lane has to offer you.
Building 1, Room 102
Lane Community College
4000 E. 30th Avenue
Eugene, OR 97405
Monday-Friday, 8 a.m.-5 p.m.