Academic Advisors assist you with academic planning, helping make sure you'll be ready to transfer or start your career.
An Academic Advisor can help you:
build a term-by-term course planner
obtain up-to-date information regarding Lane's programs
learn how prior college credits may be used toward Lane degrees and certificates
understand college procedures and policies
connect to campus and community resources
What to bring to your advising visit:
unofficial transcripts from all prior colleges attended
all of your questions!
Transfer Information and General Advising Documents
Associate of Science Oregon Transfer Degree (ASOT)
New Student Orientation
We are glad you completed your New Student Orientation! Your first term advising holds have been removed. We encourage you to explore the resources listed below to help you prepare further for your first term.
Your next step is to login to myLane to check your registration status and registration date. It is located under Enrollment and Student Financial Services Registration & Books, "When Can I Register?". To check holds, look under Enrollment and Student Financial Services, Student Records, "View Holds". If you still see any holds, they must be taken care of prior to registering.
Contact Academic Advising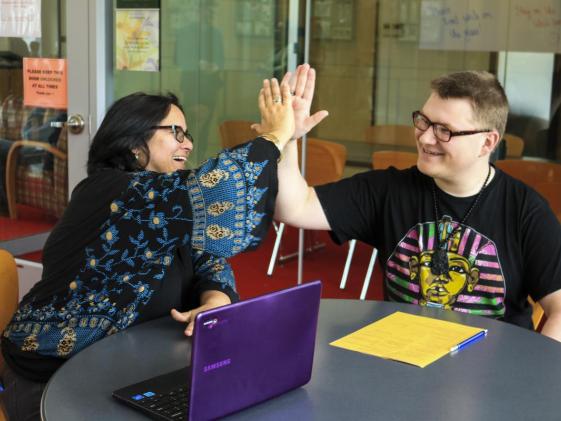 Email the main office: academicadvising@lanecc.edu
When you email us, please include your full name, L#, and your specific questions so that we can respond efficiently and effectively.
Lane Advising Department
4000 E. 30th Avenue
Eugene, Oregon 97405

Building 1, room 103
M-F in person or via zoom from 8:30-5
LCC is closed on Fridays during Summer term.