Business is consistently rated one of the most popular majors for students all across the world. Our "2+1" partnership with Rennes School of Business, our first global pathways partner, offers you a true international business education. You can experience business up close in two different settings and cultures before you even graduate!
About Rennes School of Business
Rennes School of Business is a Global School of Management in Rennes, France. Courses are taught in English by international faculty. RSB is among the less than 1% of business schools in the world to hold EQUIS, AACSB, and AMBA ''triple crown'' accreditation status, a testament to their academic excellence.
70 nationalities on campus
91% international professors
53% international students
24th Best Business school in the world (Financial Times ranking, 2018)
4 Business Degree tracks: Marketing, Finance, Supply Chain, and Digital Selling
Location
Rennes School of Business is located in Rennes, France, centrally located to major European cities: just 90 minutes by train to Paris and a one-hour flight to London. With two beautiful rivers flowing through it and mild weather year round, you'll love your new home.
Rennes is the capital city of the Brittany region in France.
Offers all the advantages of a large city, with the warmth, charm, and hospitality of a smaller community.
Considered the #2 city in France in which to study (''L'Etudiant'', Sept. 2016)
Safe, urban environment featuring modern sports facilities, cinemas, theaters, cultural centers, museums, libraries, restaurants, and pubs.
Transfer Requirements
Lane advisers will meet with you throughout your first two years to plan and ensure that you are on track to complete your pre-requisites your first two years. We will also guide you throughout the application process to Rennes School of Business and help you get your visa. Completion of the listed courses will earn a student an Associates of Science Oregon Transfer degree from Lane.
Completed application to Rennes School of Business by the required deadline in your second year.
G.P.A. of 2.0 upon graduation
Completion of Associates of Science Oregon Transfer degree from Lane (See Coursework for specific class requirements).
Non-native English students do NOT need an official English test to enroll at Rennes, but if they have not taken one prior, they will need to pass an English test during their year at Rennes to be granted their Bachelor's degree.
Coursework
Lane Community College General Education Coursework
MTH 243 (+2 additional MTH 100+)
WR 121
WR 122 (+WR 123/227 if under 8 credits)
9 credits in Arts and Letters
Social Science elective
3 Lab science courses
1 non-lab science course
Lane Community College Business Concentration Requirements
BA 101: Introduction to Business
BA 211:Financial Accounting
BA 213: Managerial Accounting
ECON 200: Introduction to Economics
ECON 201: Microeconomics
ECON 202: Macroeconomics
*BA Elective from list
*COMM course from list
*CS 121 OR CIS 101
Cost of Attendance
Lane Community College
(Estimate based on a 9-month academic year)
| Tuition and Fees: | $10,500 USD |
| --- | --- |
| Books & Living Expenses: | $8,900 USD |
| Health Insurance: | $1,200 USD |
| Total Estimated Costs Per Academic Year: | $20,600 USD |
Note: This is an estimate for one year at approximately 15 credits per term, Fall, Winter and Spring. Students in this program will be at Lane for two years at this cost.
Rennes School of Business
(Estimate based on 10-month academic calendar)
| Tuition and Fees: | $8,400 USD |
| --- | --- |
| Living Expenses: | $10,680 USD |
| Insurance and Social Security: | $522 USD |
| Total Estimated Costs per Academic Year: | $19,602 USD |
Benefits of 2+1 with Rennes School of Business
Participating in a Global Pathways program will not only change how you view the world, but there are many practical advantages as well!
Save time and money by earning two degrees in just three years.
Deepen your global perspective by experiencing North American and European cultures.
All classes taught in English.
Potential to continue for one additional year at Rennes to earn your Master's in Business.
Expand your network of resources and references across the U.S. and France.
Travel to other nearby European countries during times off from class!
Student Story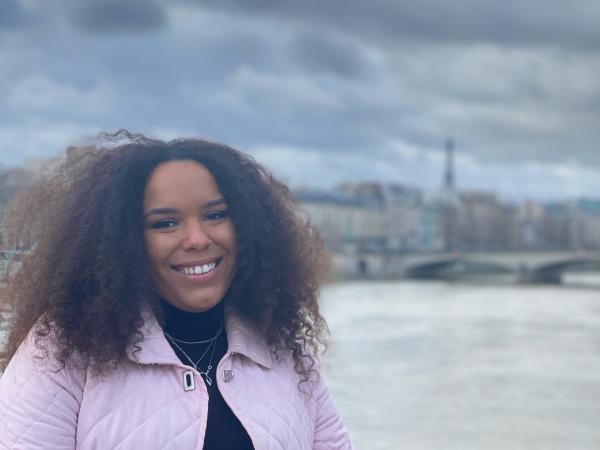 The teachers ... Not only were they good at what they were teaching but they saw my efforts, worth and dedication and pushed me in ways that made me better.
LCC student follows her dreams from LCC to France 
Hear from a former student who took advantage of the Global Business Pathway to study in Rennes, France.