Color in the future and set your career in motion.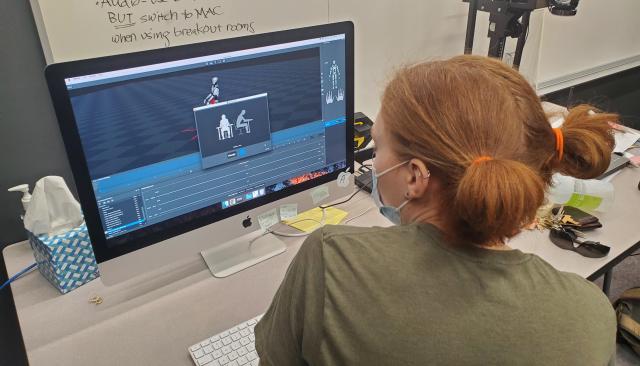 Get prepared for your career motion graphics, 3D animation, digital arts and post-production effects
Take advantage of our motion capture suites and brand new studio. Using camera-less motion capture, our suites transmit the animations in realtime to our performance computers displaying your characters actions instantly on the 3D models!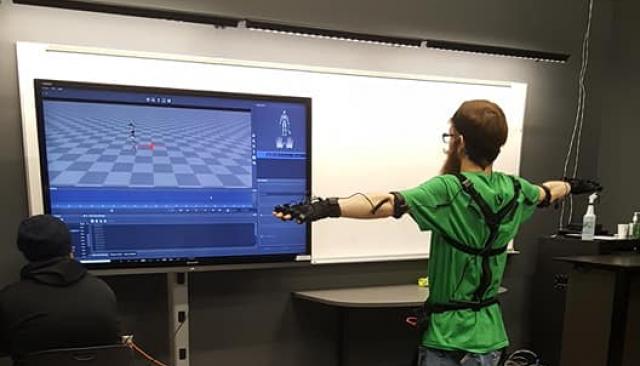 Learn to use state of the art technology to bring your vision to life
The media arts computer labs have been fully equipped with the latest hardware and software to generate professional level work. The skills learned in the Animation option are in line with known industry pipeline practices.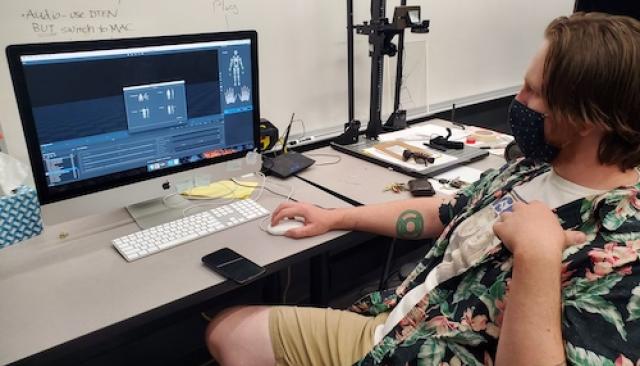 As an animation student, you'll earn real-world career experience to help set you apart through internships you'll complete as part of your degree.
What you'll learn
In this program, you can pursue a degree with an option to earn a 1-year certificate on the way.
Associate Degree
Our Multimedia Design: Animation Option degree will prepare you for entry level jobs in motion graphics, 3D animation, digital arts, and post-production effects. You'll engage in all stages of animation production, in classes that are project based and which focus on hands-on learning that combines traditional studio arts with industry standard digital technology and practices.
WHAT YOU'LL LEARN
Design animations for games and film
Learn 3D animation, motion graphics, post-process, and game engine software, including Maya, After Effects, Unity, and more
Collaborate on animation and multimedia projects
Learn storyboarding, character design and concept art
Innovate and experiment with multimedia technology
Learn industry standard workflows pipeline
AFTER LANE
Animation has a wide variety of specialties and careers, and is increasingly integrated into many design services such as Video Post-production, Graphic Design and Web Design. Your degree will allow you to start your career wherever you choose, whether that be in motion graphics, 3D animation, digital arts, post-production effects, and more.
You also don't need to move to Hollywood to start your career! A recent skills analysis for animation projects job growth in Oregon projected a 13.9% increase in animation jobs over the next 10 years, with a median yearly wage of $58,300 for employees with an associate's degree like this one.
As the number of low-cost internet access and prevalence of mobile devices and amount of streaming video has grown, so has the demand for people skilled in animation, VFX, and video game development. The animation, VFX, & game industry has become one of the fastest-growing segments in the global media and entertainment market!
Extend your degree
Specialize and extend your skills through additional certificates. Contact the admissions office or your advisor to learn more.
1-yr Certificate
With this certificate, you'll be prepared for entry-level positions in the media industry, multimedia design, and production
1-yr Certificate
This certificate will help you start your career in entry-level positions in web design and production, new media design, and more.
Faculty Spotlights

Hannah Hamalian teaches courses that cover traditional 2D and stop motion animation.
Ready to learn more?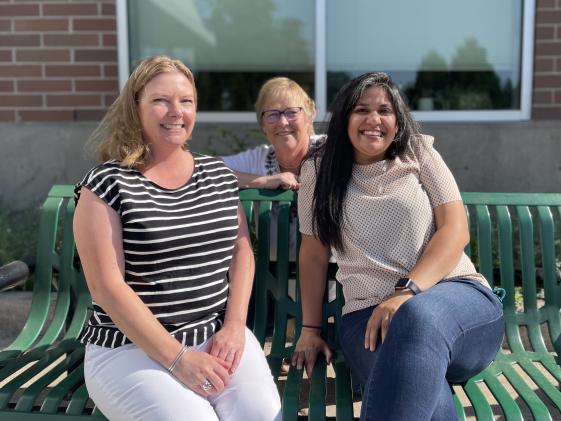 Talk one-on-one with a recruiter to learn more about what Lane has to offer you.
Admissions Office
Building 1, Room 102
Lane Community College
4000 E. 30th Avenue
Eugene, OR 97405
Hours:
M-T in person, 8:30-5:00 pm
F in person, 8:30-2:00 pm