We'll help you get started in project management on time and on budget
Project Management is a growing field
Project Managers ensure projects are properly executed and delivered on time and on budget. Project Management is a growing field both globally and locally, with an estimated 11% to 27% growth in Lane County by 2027. Globally, 2.2 million additional Project Managers will be needed by 2027!
Upskill your project management entirely online
ONLINE
Lane's Project Management training is designed to be flexible, convenient, and affordable. All our trainings are held virtually, saving you valuable time and money. Even though your classes are all online, they're taught live, so you'll get many opportunities to interact with your instructors. Whether you're interested in just taking one specific class or enrolling in the complete Project Management noncredit Certificate Bundle, our training is flexible enough to fit into your schedule. Trainings begin in spring and fall terms, and the seven course bundle can be completed in about six months.
110 hours
completed in under 6 months
$2,209
when taken as a bundle
WHAT YOU'LL LEARN
Overview of the industry and its history, project management tools and techniques, industry vocabulary, what a project charter is, scheduling projects, risk management, and closing projects.
Interpersonal soft skills including communication techniques, change management principles, motivating teams, stakeholder management, organizational alignment, and leadership best practices.
Quality, Controlling quality, assurance, performance control and metrics, change control, configuration management
Collecting requirements, procurement planning, budgeting procurement, contracts, documentation
Assessment and identification, analyzing risk, management of risk, rick response and contingency planning and management
Assessing and reassessing cost, metrics, budgeting, earned value, control and cost estimation
The when, how, and where to employ agile, with particular emphasis on agile planning, agile estimating techniques, and agile execution.
Project execution life cycle, monitoring and controlling essentials, team collaborations, problem solving, MS Project
AFTER LANE
Upon successful completion of the complete eight class series, you will receive a Lane Community College Noncredit Training Certificate, and be able to apply your skills to your current occupation or look for work as a Project Manager. Project Managers are in demand in a variety of industries, including information technology, government, construction and trades, manufacturing, and education, as well as other fields. 
This eight course virtual training is designed to prepare you with the project management knowledge contained in the Project Management Institute's Project Manager Professional (PMP) Certification Exam, if you desire to go on to attain the PMI's official credential. Learn more about the PMI PMP® Certification Exam.
Project Management Classes
There are a total of 8 classes in the Project Manager Training Certificate. You can take each class one at a time, or you can enroll in the LCC PM Certificate Cohort and save 15%. Cohorts begin in April and October, and you can complete all 8 classes in less than 6 months! Once all 7 classes are passed, you'll receive a Training Certificate from Lane Community College.
Class Title
Hours
Cost if taken individually
Foundations of Project Management
18
$349
Project Management Leadership
18
$349
Project Quality and Control Planning
13
$298
Project Requirements and Procurement
12
$298
Project Risk Management
13
$298
Project Management Cost Management
13
$298
Introduction to Agile Project Management
13
$298
Project Management Simulation (Capstone)
10
$405
Total if taken individually
$2,593
Discount for enrolling in the Certificate Program eight class series - a $389 savings!
$2,204
Through these courses, you'll cover the project lifecycle, monitoring and controlling essential metrics, team building and collaboration, problem solving, and project management software. Lane's Project Management training gives you the tools you need to successfully execute projects, from small to large. In our live, virtual trainings, you'll have the flexibility to log into our virtual classroom at your course's scheduled times from the comfort of your own home, office, or anywhere!
a The PM Training Certificate offered at Lane is awarded through the Lane Community College and the State of Oregon, and is not to be confused with the Project Management Institute's Project Manager Professional® Certification. Although this class series will develop your project management skills and may count toward PMP® hours requirements, the certificate conferred is not a PMI PMP®. Learn more about PMI's Certification Process(link is external).
b partial refunds are not available if enrolled in the LCC PM Training Certificate Bundle
Ready to Learn More?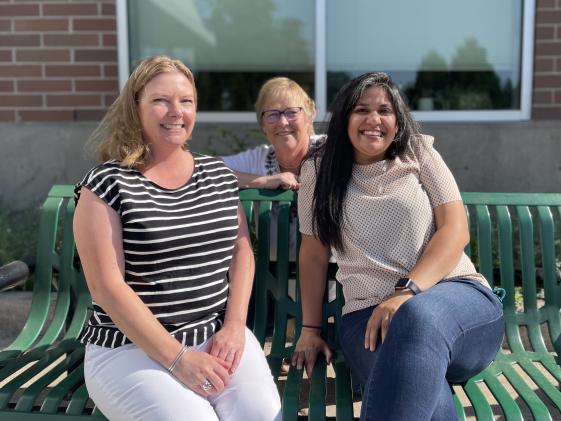 Talk one-on-one with a recruiter to learn more about what Lane has to offer you.
Admissions Office
Building 1, Room 102
Lane Community College
4000 E. 30th Avenue
Eugene, OR 97405
Hours:
M-T in person, 8:30-5:00 pm
F in person, 8:30-2:00 pm