Learn more about Lane's new Health Professions Building
Project Background:
The 2020 Lane Community College Master Plan proposed development of a new facility focused on the need for the Health, Medical, and Fitness Career Community. The stated goals of the project at that time were to bring the Dental Program/Dental Clinic back to the Main Campus, provide additional Health Professions academic and administrative offices, and develop a 100+ seat classroom for lectures and community events.
In the time since program needs were developed for the Master Plan, the EMT, AEMT and Paramedic, and Medical Assistant program demands have grown substantially. The campus desires to include teaching space for these programs in the new facility. With the growth of the programs, there is a strong desire to locate the new building close to the existing Health Professions Building and Physical Education Center to better integrate teaching programs and share equipment.
Photo credit: Kevin Hager.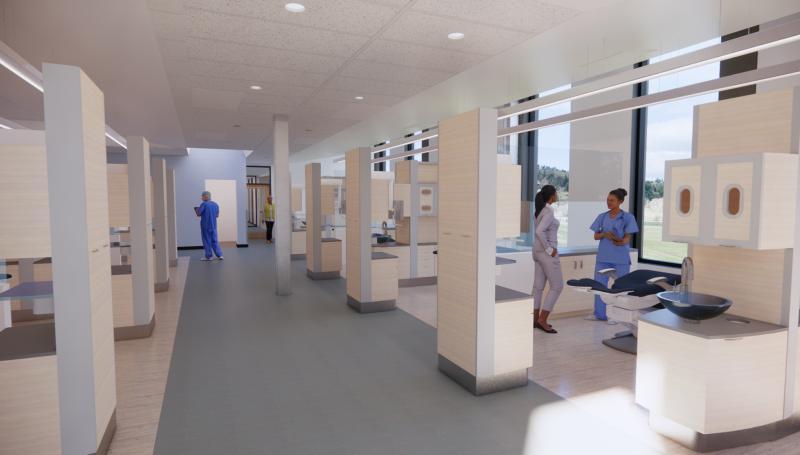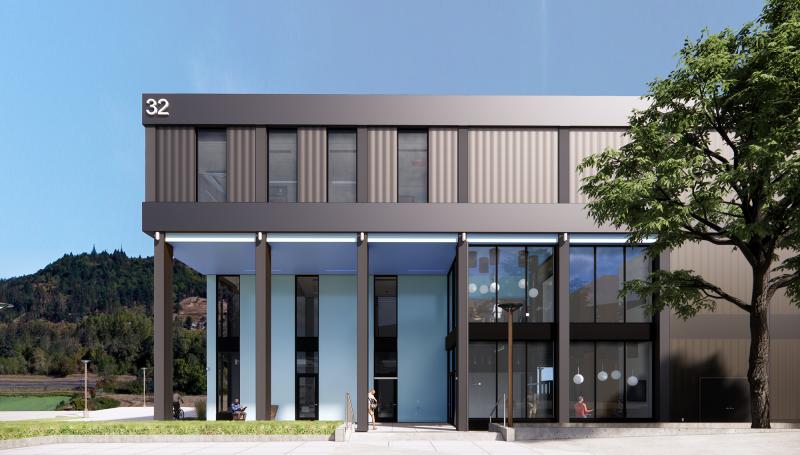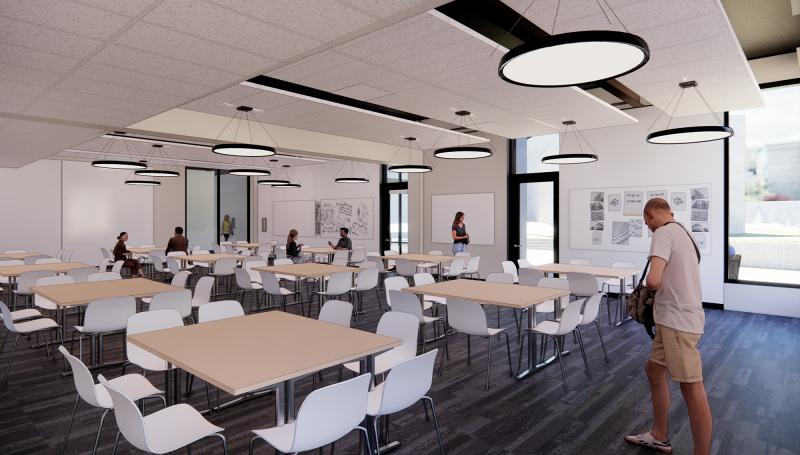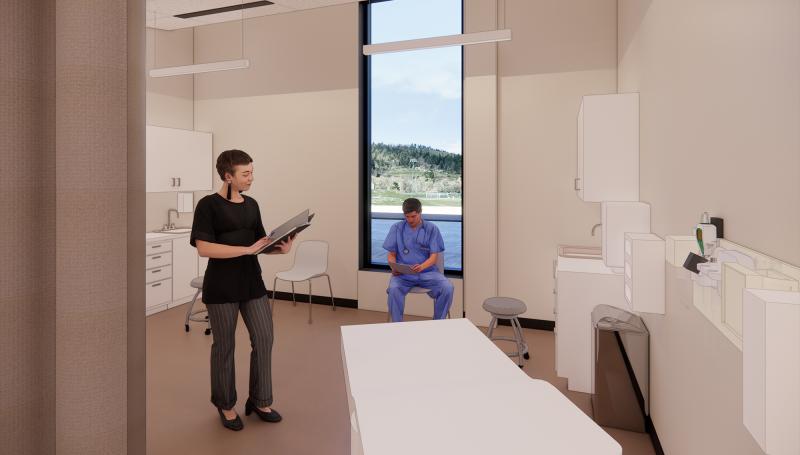 Bond Rationale:
A Project to construct a building for expanded Health Professions programs was specifically mentioned in ballot measure 20-306. The College was awarded $8,000,000 in state funds only available if a local match was identified.
Goals and Objectives:
Develop facilities to promote an integrated partnership between all programs within the Health, Medical, and Fitness Career Community of LCC. The building design and related site development are to showcase the Health, Medical, and Fitness Career Community and enhance the overall character of the LCC campus.
The new Health professions Building will act as a northern gateway for the campus circulation as it will be a visual beacon from the Center Building, Bristow Square, and Parking Lot N. The site is highly visible to visitors arriving from East 30th Avenue and acts as a natural landmark for newcomers.
Instructional Programs & Services:
Medical Assistant Program

Emergency Medical Services program

Dental Assistant & Dental Hygienist Programs

General Student Support, including flexible classroom seating of over 100 Faculty Offices and Administrative Support
Sustainability/Resiliency:
Building to be certified by USGBC - Minimum LEED Silver. The Building roof is designed to maximize area for future solar panel installation.
Schedule:
Design Start: March 2021
Construction Start: September 2022
Building Occupancy: May 2024
Consultant Team:
Architects: Roberson Sherwood Architects with Mahlum Architects
Construction Manager/General Contractor: Fortis Construction
Budget:
Total Project: $ 32.8 Million
Construction Cost: $ 25.6 Million