Learn to teach children from birth to pre-kindergarten age in childcare centers and in-home settings.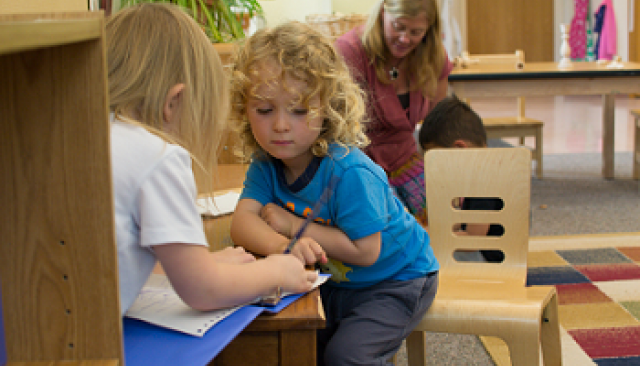 Gain valuable experience in our Family and Child Care Center on our main campus.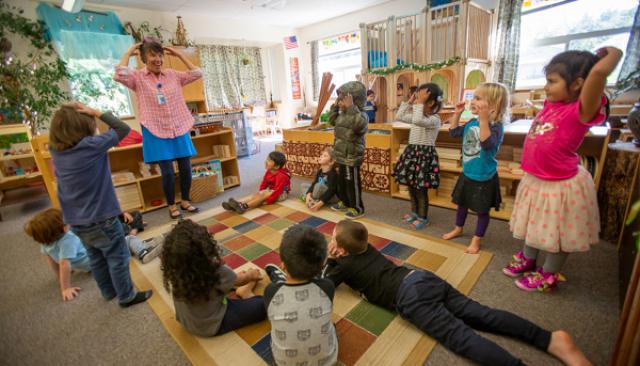 Get work experience and make career connections while earning credit through a Cooperative Education internship, all as a part of your degree!
What you'll learn
If your career goal is to teach children from birth to pre-kindergarten age in childcare centers and in-home settings, Lane Community College offers a two year, Early Childhood Education Associate of Applied Science Degree as well as a one year, ECE Certificate.
Associates Degree
Lane's Early Childhood Education program develops skilled professionals who care for and educate our community's children. Our graduates work in a variety of private and public child care settings and in family child care and early intervention programs. Graduates may also work with families and community organizations as parenting coaches, policy makers, and advocates. We'll help you follow your passion and find your next steps in this program.
WHAT YOU'LL LEARN
Design and implement a Reggio-inspired curriculum approach
Apply age-appropriate strategies to help children develop empathy, moral autonomy, self-worth and the ability to self-regulate in challenging situations
Develop and apply research skills
Administer and manage the day-to-day operations of child care programs
Work effectively with children and families
AFTER LANE
Graduates of our program go on to work in preschool programs, continue their education, begin their own child care centers, and more. You'll have the opportunity for additional and ongoing professional development through Lane as well as organizations such as Quality Care Connections and the Oregon Registry Professional Development (myORO).
Stackable Certificates:
You can use embedded certificates to tailor your degree and specialize in early childhood education.
Credit for Prior Learning
College credit is available for prior learning for individuals at Step 7 or higher on the Oregon Registry Professional Development – myORO. Please contact the program coordinator, Kathleen Lloyd.
Student Teaching
All students seeking a degree or certificate in Early Childhood Education must complete 1-3 terms of student teaching (ECE 240). You'll be able to complete your student teaching requirement in Lane's childcare center lab school on Lane's main campus. Center staff, families, and all student teachers enrolled in ECE 240 will be expected to follow mandated safety protocols. College students working in childcare centers are also required by Oregon law to provide documentation of an MMR(measles, mumps, rubella) vaccination. Plan to provide documentation of MMR vaccination requirements before enrolling in ECE 240. Contact Kathleen Lloyd, the ECE 240 instructor (and program coordinator) if you need any help. Students currently employed in childcare centers in the community may be eligible to complete ECE 240 in their own center. Please contact Kathleen to discuss this possibility.
Faculty Spotlights
Kathleen Lloyd
Her courses include diversity issues in early childhood education and family, school and community relations.

Aoife Magee
You'll learn about health and safety issues and about observing young children's behavior in her courses.
Ready to learn more?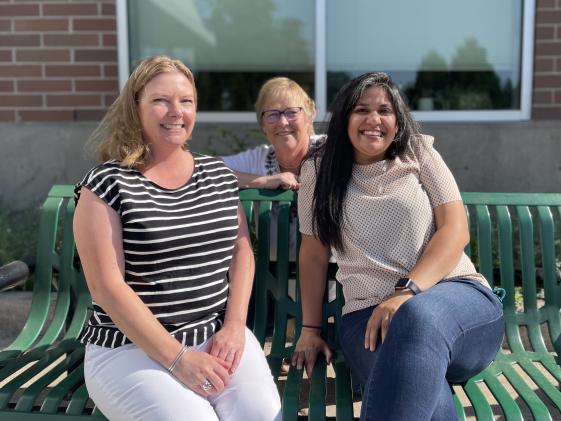 Talk one-on-one with a recruiter to learn more about what Lane has to offer you.
Admissions Office
Building 1, Room 102
Lane Community College
4000 E. 30th Avenue
Eugene, OR 97405
Hours:
M-T in person, 8:30-5:00 pm
F in person, 8:30-2:00 pm