Get training in construction trades or occupations, leading to certification and journey-level status.
What you'll learn
The purpose of this program is to provide a structured system of training in construction trades or occupations, leading to certification and journey-level status, only for apprentices who are sponsored by individual employers, accepted by a Joint Apprenticeship Training Committee, and registered with the State of Oregon Bureau of Labor and Industries.
Technicians/Installers
Trade Coordinator: Lou Long
Phone: (541) 279-1543
Email: nwapprenticeship@hotmail.com
NW Apprenticeship Services - Check for current openings!
Job Description
HVAC (heating, ventilating and air conditioning) combines sheet metal and electrical work involving installation, wiring, service and repair of environmental control systems and the fabrication and installation of ductwork.
Qualifications
H.S. Diploma or GED
Minimum of one year of high school algebra with a grade of 'C' or better (or equivalent). Equivalent may be one term of College Algebra Math 60 and 65 or Math 70 with a grade of 'C'.
Must be at least 18 years of age
*Local apprenticeship committee may require additional qualifications.
Working Conditions
The work is done indoors and outdoors. Work spaces can range from outdoor scaffolding to crawl spaces inside a wall.
Average Journey-level Wage
$33.76 per hour
Recommended High School or College Courses
Trade Skills Fundamentals
Introduction to Advanced Technology
Electrical Theory
Electrical Wiring for the Trades
Electronics
Construction classes
Algebra I & II
Drafting/CAD
Geometry
Blueprint Reading
Trigonometry
Welding
CPR/First Aid
Length of Apprenticeship
The apprenticeship agreement combines both the on-the-job experience and classroom related training instruction over a period of four years. Apprentices must complete a minimum of 144 related classroom hours per year and 8,000 on-the-job training hours. When they complete the program, apprentices are referred to the Oregon Building Codes Division for appropriate licensing exam.
Associate of Applied Science Degree - ** Catalog Listing
Lane's AAS degree in Construction Trades General Apprenticeship can be earned once a student meets the requirements for both related training and general education. 
Faculty Spotlights

Ready to learn more?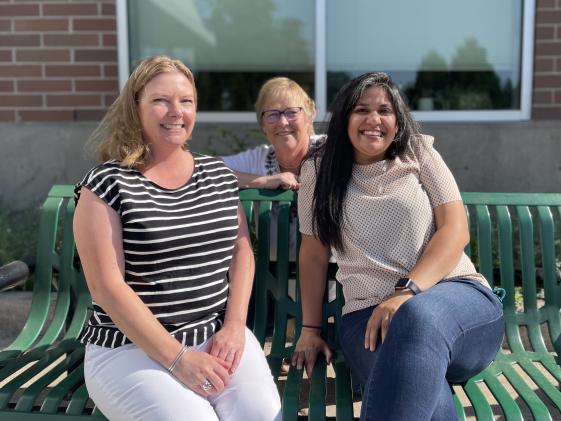 Talk one-on-one with a recruiter to learn more about what Lane has to offer you.
Admissions Office
Building 1, Room 102
Lane Community College
4000 E. 30th Avenue
Eugene, OR 97405
Hours:
M-T in person, 8:30-5:00 pm
F in person, 8:30-2:00 pm