Grow your future through Lane's Biology Transfer Program.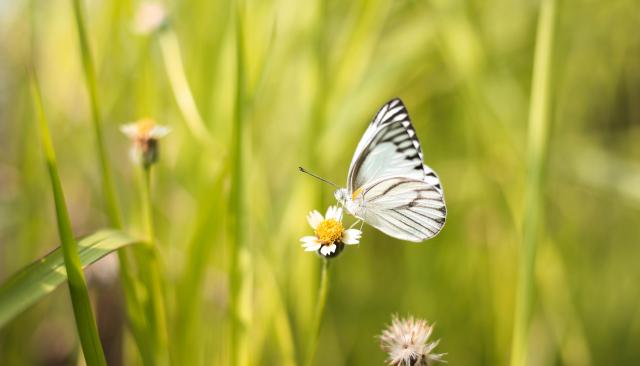 Get work experience and make career connections while earning credit through a Cooperative Education internship, all as a part of your degree!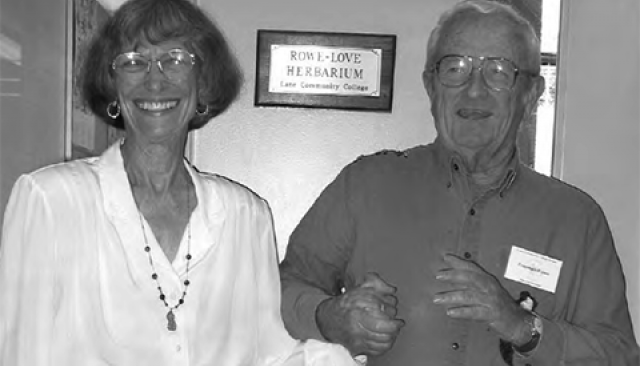 There were 3,457 specimens accessioned and entered in the herbarium database as of November 2011. This collection contains specimens from 140 families, 605 genera, and 1,525 species, subspecies and varieties. The majority of these are from Oregon (2,701), Washington (256), and California (134). Find out more.
What you'll learn
Whether you're an aspiring biology major, thinking about a career in medicine, or just interested in learning about nature and life around you, Lane's Biology program offers classes for you. Choose from more than 20 different courses in biology over four terms, some of which feature field trips to areas as diverse as Oregon Coast, the Cascade Mountains, Costa Rica, and our own campus ecosystem!
Transfer Interest Area
While working on your transfer degree, your classes will include hands-on labs, and make use of resources like the greenhouse, the wet lab, the herbarium, the outdoor classroom, and the native landscape.
WHAT YOU'LL LEARN
Molecular, cellular, and genetic bases
Models of cellular processes and structures
Plant ecology and the characteristics of the flowering plants
Evolution of multicellularity in plants and animals
Phylogeny and evolution of vertebrates
Coastal, montane, and high desert habitats
AFTER LANE
Whether you're looking to start your career as soon as you've earned your bachelors degree or you're planning to continue on to graduate school, your two years at Lane will make sure you're prepared for whatever comes next. Careers in health care, dentistry, medicine, optometry, medical technology, podiatry, veterinary medicine, ecology, marine biology, and genetics are all possibilities for biology students. As a student, you'll work with your advisor to develop a plan to meet your goals.
Biology Course Tracks
200 Level Courses are for science majors going into the field of biology, or anyone wanting in-depth biology instruction.
General biology (or "non-majors") courses are intended for anyone interested in the field of biology, and fulfill a science requirement for non-science majors. They are taught either as "core" courses (called "Survey of Biology"), which cover the broadest spectrum of topics and concepts, or through term-long special emphasis courses, which teach the theme of the group in the context of a specialized area of biology. A variety of emphasis courses are available each quarter, in areas such as marine biology, birds, botany, genetics, and zoology. 
General biology courses are placed into BI101, BI102, and BI103 groups. The theme and general concepts of each group are different in their coverage of fundamental biological principles:
BI101 courses emphasize cellular processes
BI102 courses deal with systems within living organisms
BI103 courses address the concepts of evolution, ecology, and the diversity of life
Note: General biology course numbers have suffixes to indicate different special emphasis topics; BI101A, BI101B, BI101C, BI101D, and so on, are considered equivalent. Because of this, only one each of the BI101s, BI102s, and BI103s can be used toward degree requirements for science credits.
Ready to learn more?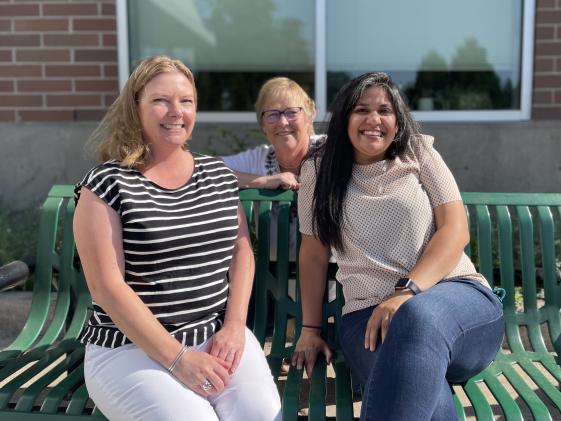 Talk one-on-one with a recruiter to learn more about what Lane has to offer you.
Building 1, Room 102
Lane Community College
4000 E. 30th Avenue
Eugene, OR 97405
Monday-Friday, 8 a.m.-5 p.m.