Professional Public Safety delivered with care and concern
Services include:
Reporting Crimes
Monitors the alarm systems for the main and satellite campuses, and manages the keyless-entry system
Provides after hours entry assistance
Provide portable battery packs for checkout with two pieces of identification
Limited Safety Escort Requests
Monitors parking and enforces vehicle regulations on the main campus
Crime prevention presentations to various groups or organizations
Purpose
Lane Community College Public Safety is a collaborative effort between the department and the campus community. The Public Safety Department identifies and investigates crime, safety, security, and disorder problems and involves elements of the campus community to solve these problems. This collaborative effort depends on mutually beneficial relationships between Public Safety, campus community members, and agencies and organizations in the greater community.
Vision Statement
LCC Public Safety's Vision is to preserve a safe education environment through the honorable delivery of professional Public Safety services to all persons
Mission Statement
LCC Public Safety's mission is to promote a safe, secure, and respectful learning environment by providing professional public safety and emergency services
Law Enforcement Authority
College Public Safety Officers (PSO) enforce all federal, state, city and county laws and ordinances on college property. Officers also enforce local policies and regulations.
The officer's authority covers the geographical boundaries of LCC's properties (including land, structures, parking facilities, lots, adjacent streets and roadways). Officers may legally obtain driver identification, vehicle identification, verification of insurance information, and make arrests as a part of their statutory duties.
Contact Public Safety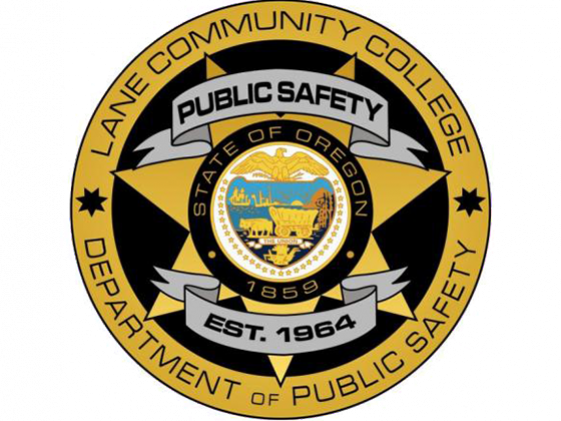 24/7 Non-Emergency Contact (to reach an officer) - (541) 463-5558
24/7 Emergency - (541) 463-5555
Fax (541) 463-4757
Location: Building 12, Room 201
Lane Community College
Public Safety
4000 East 30th Avenue
Eugene, OR 97405
The office is staffed from 8 a.m. - 5 p.m., Monday through Friday excluding campus closures.
Public Safety officers are on duty 24 hours a day, 7 days a week and can be reached by calling (541) 463-5558 for non-emergencies.