Welcome to Lane's institutional accreditation web pages. This page provides news updates, links, several videos about accreditation, why Lane needs to be accredited, and a note about Lane's accredited status as well as a list of program accreditations.
About Accreditation at Lane
Standards Reports Process Meet Our Teams
Institutional Accreditation Reaffirmed
After a comprehensive evaluation of effectiveness, the Northwest Commission on Colleges and Universities (NWCCU) reaffirmed Lane's institutional accreditation. Lane received six (6) commendations and two (2) recommendations. Read more detail in the NWCCU letter, February 18. The next step is to host an in-person NWCCU site visit team when public health conditions improve. As information becomes available it will be shared with the campus and community.
Webinar Recording
Here's a link to the recorded webinar of the Town Hall, 4/15/2021. The webinar features a panel who discuss what is accreditation, why it's important and how to prepare for the upcoming site visit on Oct 25-27, 2021.
LCC Accreditation Accomplishments
Accreditation at Lane
About Lane's Accreditation Status
Lane Community College is accredited by the Northwest Commission on Colleges and Universities (NWCCU). 
Accreditation of an institution of higher education by the Northwest Commission on Colleges and Universities indicates that it meets or exceeds criteria for the assessment of institutional quality evaluated through a peer-review process. An accredited college or university is one that has the necessary resources available to achieve its stated purposes through appropriate educational programs, is substantially doing so, and gives reasonable evidence that it will continue to do so in the foreseeable future. Institutional integrity is also addressed through accreditation.
Accreditation by the Northwest Commission on Colleges and Universities is not partial but applies to the institution as a whole. As such, it is not a guarantee of every course or program offered or the competence of individual graduates. Rather, it provides reasonable assurance about the quality of opportunities available to students who attend the institution.
Our Current Understanding
The Accreditation Communications and Engagement Team periodically surveys campus employees on accreditation awareness. 
In May 2020, Provost Paul Jarrell invited Lane employees to participate in a survey to gauge awareness about the Northwest Commission on Colleges and Universities (NWCCU) accreditation process. Survey results show that about 47 percent of the respondents reported a lack of familiarity with the accreditation process, while a majority of them correctly identified aspects of our institutional effectiveness that will be reviewed as part of the accreditation process. The May 2020 survey results pointed to areas of opportunity for future communication to help our campus community understand the impact and purpose of accreditation.
During Fall 2019, the Accreditation Communication and Engagement Team invited Lane employees to participate in the same survey and those results helped the team better understand where to focus its outreach. 
It's the Accreditation Communication and Engagement Team's goal to raise awareness about the process as we prepare for our 2021 NWCCU site visit. So, over the next year, expect to learn more than you ever wanted to know about accreditation and your role in continuous improvement at Lane!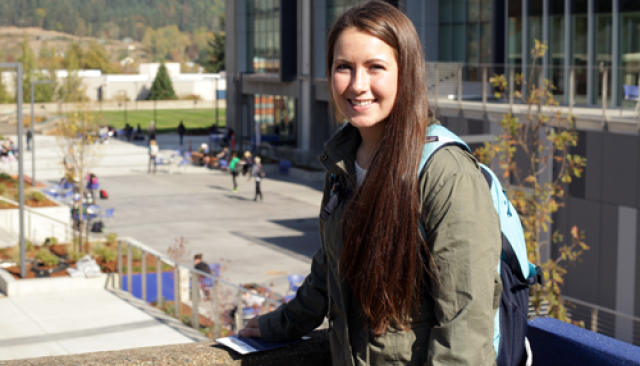 How does institutional accreditation help Lane?
Why It Matters To ...
Accreditation impacts all stakeholders of Lane Community College: students, faculty, staff, Board of Education, and the community. Accreditation matters! 
Students: Ensures access to financial aid and that credits easily transfer and are recognized by other higher education institutions, as well as employers.
Faculty: Provides opportunities to contribute and ensure transparency within our institution. 
Board of Education: Creates an understanding of strengths and deficits and provides accountability.
Staff: Reinforces a supportive workplace for staff and identify opportunities to improve procedures for solving workplace problems.
Community: Ensures accountability for Lane's development of a highly-skilled and diverse workforce and as a responsible steward of its resources.
Accredited Programs
Below is a list of Lane's programs that maintain specialized accreditation, certification or approval from professional organizations such as the Oregon State Board of Nursing. These processes help ensure we offer quality education and prepare students for a recognized profession. In some cases, for example, programmatic accreditation ensures that students meet professional licensure requirements by reviewing the quality of curriculum and program content.
Contact Us
Inquiries regarding Lane's accreditation status by the Northwest Commission on Colleges and Universities may be directed to our Accreditation Liaison Officer, Richard Plott, plottr@lanecc.edu.
Individuals may also contact:
Northwest Commission on Colleges and Universities
8060 165th Avenue N.E., Suite 100
Redmond, WA 98052
(425) 558‐4224
www.nwccu.org
Office of Planning and Institutional Effectiveness
Lane Community College
4000 E. 30th Avenue
Eugene, OR 97405