Community Advocacy and Resource Education (CARE)
CARE at LCC aims to serve the whole student! We are here to connect you to basic need resources to help address any barriers you may be facing that are preventing you from being successful in your academic journey. Every student at Lane is welcome to access CARE services. We can help you apply for public benefits such as SNAP, OHP, navigate housing search, childcare, and other basic need resources in the community.
Come see us during CARE Drop In hours! (no appointment needed)
Fall 2023 term hours
Main Campus (Building 4, Room 210) - Monday - Thursday 8:30am - 5pm, Friday 8:30am-2pm. 
Downtown Campus (Room 420) - Monday 2pm-8pm & Wednesdays 8am-2pm
Feel free to fill out our interest form below if you or someone you know want to learn more about CARE and other Career Pathways programs!
Student Emergency Fund Fill out an interest form Resources for Students 
Contact Career Pathways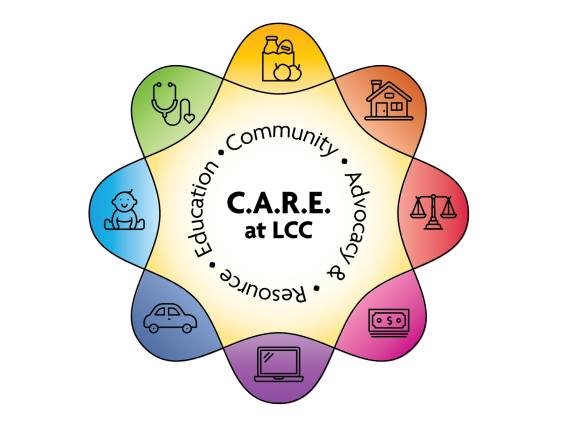 Lane Community College
Career Pathways
4000 East 30th Ave.
Eugene, OR 97405

Building 4, Room 210

Hours:
In Person Services: Mon-Thurs: 8:30am - 5pm, Fri 8:30am - 2pm
We also offer in-person services at LCC's Downtown Campus (101 W 10th Ave, Eugene OR 97401): Mon: 2pm - 8:30pm, Wed: 8:30am - 2:30pm.

Live Remote Services: Mon-Thurs: 9am - 4:30pm, Fri 9am - 1:30pm. Available in the Lane Support Hub. Enter the Support Hub by going to lanecc.edu/hub. Enter the Zoom link, and and ask to join the "Career Pathways Room". Or by appointment by emailing careerpathways@lanecc.edu.