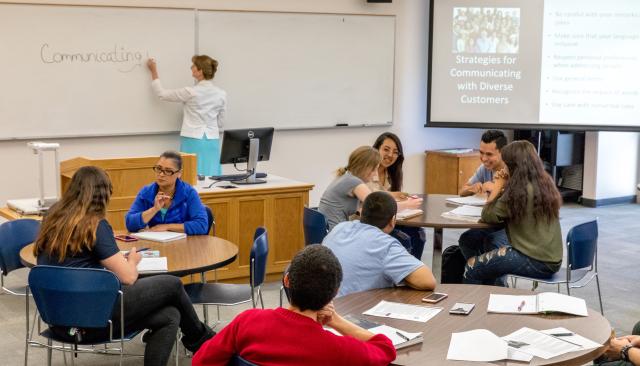 The Best of Both!
You'll study relevant and engaging business lessons through online classes, while meeting with your peers once a week for an in-person evening class on campus.
What you'll earn
Launch from any two-year degree directly into a hands-on, practical bachelor's degree. Our faculty will guide you through this comprehensive program which includes in-depth instruction in the key aspects of business management and real-world experience with local employers.
Bachelor of Applied Science
Your dream of earning your bachelor's degree is within reach at Lane Community College. The Applied Business Management Degree is affordable and career-focused, offering flexible online and evening classes to make scheduling easy. Unlike a Bachelor of Arts or Science, our Applied Science degree includes real work experience through our co-op internship program, so you'll be ahead of the game when you hit the job market.
WHAT YOU'LL LEARN
Business Management
Business Analytics
Sales and Marketing
Project Management
AFTER LANE
With a Bachelor in Applied Business Management, you will be able to choose from several lucrative business career paths!
You can pursue a degree in project management, business analysis, or any management position in a professional organization. And your bachelor's will qualify you for higher salary positions and promotions.
Frequently Asked Questions
Our Applied Bachelor's in Business Management starts Fall 2024!
Only two years! Since you'll be coming in with a two year degree, it'll only take two more years (7 terms at 12 credits per term) to get your Applied Bachelor's in Business here at LCC.
If you have any two year, associate degree, you qualify! Your degree doesn't have to be in business or related to business.
Both! You'll get the benefit of online classes that work with your schedule, while still meeting with your fellow business students once a week in a Tuesday evening class so you can learn from your peers and teachers.
We only accept 35 students a term for this program, so you'll never be lost in the crowd of a giant lecture classroom. You can start anytime, so if you don't get in one quarter, you'll only have to wait a couple of months.
Ready to learn more?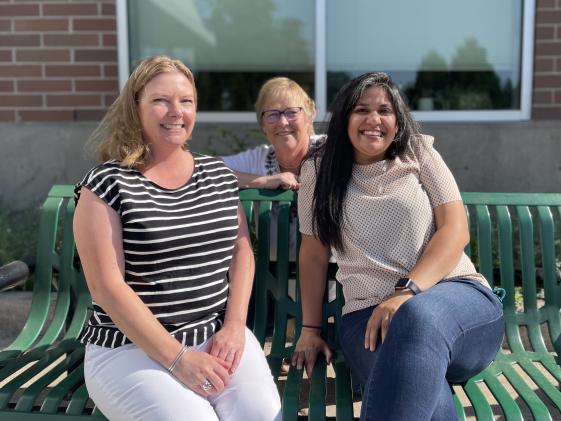 Talk one-on-one with a recruiter to learn more about what Lane has to offer you.
Admissions Office
Building 1, Room 102
Lane Community College
4000 E. 30th Avenue
Eugene, OR 97405
Hours:
M-T in person, 8:30-5:00 pm
F in person, 8:30-2:00 pm