Learn all about what Lane can offer you and get set on the path to a fulfilling college experience!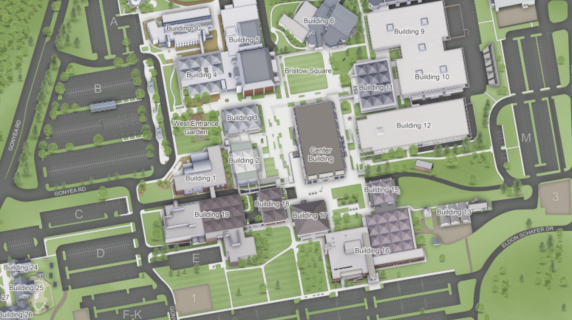 Learning your way around campus? Explore our interactive map to find classrooms, dining, athletic facilities, accessibility options, and more!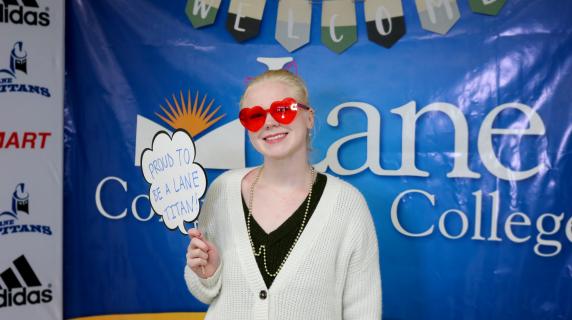 Check out our events calendar to see everything that's happening at Lane or keep scrolling down to see a detailed list of Welcome Week activities.
2023 Welcome Events:
Welcome Week
First Day of Fall Term is Tuesday, September 26th, 2023!
As school starts, swing by our Welcome Week tents, on campus to get:
Free coffee & snacks
LCC swag
A chance to win a back-to-school gift basket from Northwest Community Credit Union
Help finding your classroom
Answers to all your questions about college life!
Welcome areas will be located in the following spots on campus from Tues. 9/26 & Wed. 9/27, from 7:30 am to 2 pm. Check out our map for directions.
Tent by the bus stops
Outside the Center Building
Building 16
Building 7 (parking lot entrance)
Building 1
And our Downtown Center! (8:30-11 am and 5:30-6:30 pm)
Tuesday, October 3rd, 10 am to 2 pm
Learn more about the resources and support we offer our students! Get to know student clubs and organizations! Hear from community partners! Get swag and win prizes!
On-Campus Resources:
TRiO/TRiO STEM (Tutoring for students who are low income, first generation, or have a disability)
Community Agencies:
Special Thanks to our Sponsor, Northwest Community Credit Union!