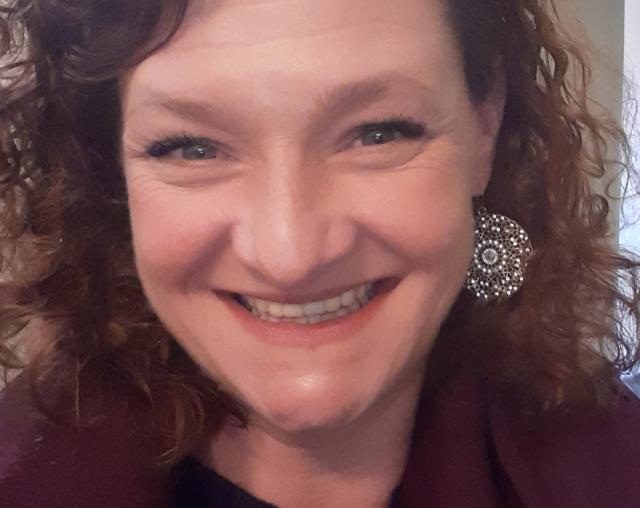 I came into my own out at Lane. The more successful I was, the more confidence I got. All of my horizons opened up for me. It's cool that you can take some education and what you like to do and turn it into a career that you love.
Starting a new career is a scary endeavor and looking back, Amy Wilson is grateful she trusted herself and faced her fears of starting over. Circumstances prompted the need for the stay-at-home mom to return to school to support her three children. 
She enrolled at Lane winter term 2015 studying human services and completed her associate's degree in June 2018 … with a job! 
"When I made that decision, things just fell in place," Wilson said. "When I went out to talk with a counselor, I had no idea what I wanted to do. They asked what I was interested in and I wasn't sure. I said, 'I know I want to help people and I like helping people.' The counselor looked at me and said, 'We have a program for that. That's how I ended up in the human services field. It was a beautiful fit." 
Such a beautiful fit that her student internship with Catholic Community Services led to a full-time position and career she loves as she now continues to serve the community as the program coordinator for OASIS (Opportunity-Access-Stability-Initiative-Success), a day shelter program that offers resources and support to houseless families in Springfield. 
Internships, like Wilson's, are offered as part of LCC's Cooperative Education program to provide students the opportunity to earn credit while gaining valuable work experience in their career field. Internships may lead to permanent employment, or help students grow a professional network that helps with future career opportunities. 
Wilson had been out of a classroom for 19 years and as a college student at Lane, said she quickly learned how important it is to ask questions and reach out to classmates for support to create study groups and build your support network. Many of her classmates remain part of her professional network as she continues her work in the community. 
Wilson credits her experience at Lane for her discovery of a career path that combines her passion and skills. 
"My whole experience at Lane was a major transition for me," she said. "It was transitioning from who I was as a mom and wife and daughter and a classroom volunteer at my kids' school. I came into my own out at Lane. The more successful I was, the more confidence I got. All of my horizons opened up for me. It's cool that you can take some education and what you like to do and turn it into a career that you love."