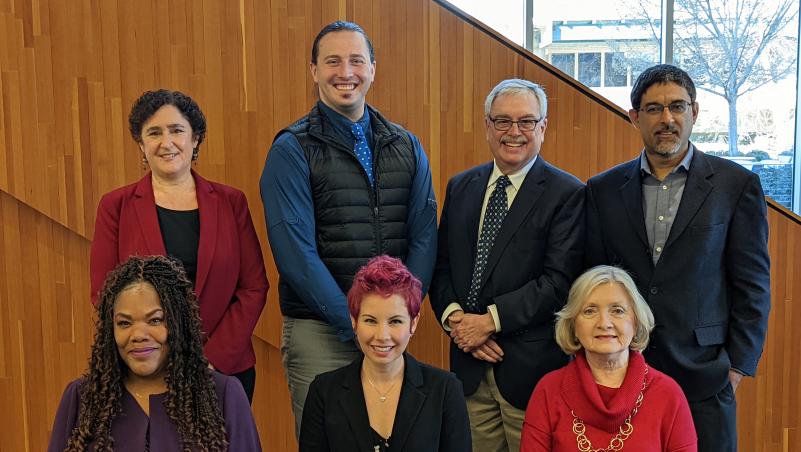 EUGENE, Ore. — The Lane Community College (LCC) Board of Education is actively engaging with Lane County's state legislative delegation and legislative leadership, cautioning about serious financial consequences should state leaders fail to pass budgets before the current session is constitutionally required to adjourn on June 25. This appeal followed the Board's approval Wednesday evening of the institution's 2023-24 budget.
A letter, authored by Board Chair Rosie Pryor, warned of adverse effects on LCC's enrollment and fiscal health due to the legislative gridlock in Salem. With enrollment numbers at Lane decreasing by almost 35% during the pandemic, the institution is just beginning to see signs of recovery. "We've observed an uptick in enrollment for the last two academic terms," writes Pryor, "and preliminary figures for fall term look promising. For this positive trend to be maintained, students need a clear pathway to plan their academic year."
The letter highlighted the college's struggle to meet its cash flow requirements because of the state's decision to defer its eighth quarter funding to the next budget cycle, a practice ongoing since 2003. According to Pryor, this policy has caused Lane to scramble each budget cycle for short-term loans to tide over during the payment delay. Last month, the LCC board authorized a $5 million loan to meet the delayed 2023 payment, which will incur $200,000 in interest and fees.
The possible failure of the Legislature to approve budgets before the session ends could exacerbate the issue. Representatives from the Governor's Office and Higher Education Coordinating Commission have indicated that in such a scenario, first quarter payments of the new budget cycle would be made following rules from a Continuing Resolution, mirroring the eighth quarter payments of the prior budget. For LCC and other community colleges, this would equate to no funding. Consequently, LCC is arranging to secure an additional loan of $9 million, which would incur another $500,000 in interest and fees.
Chair Pryor cautioned, "This $700,000 direct impact to LCC District taxpayers as a result of legislative inaction is an untenable situation. Lane Community College cannot sustain itself in the face of this inaction." The Board implored legislators to aid in overcoming this impasse, underscoring that LCC's students' futures and the college's essential community role are in jeopardy. 
[Chair Pryor's letter to legislators is available here.]
Contact
Brett Rowlett, Executive Director of External Affairs
Email
rowlettb@lanecc.edu
Lane Community College educates over 15,000 students annually at six locations across Lane County and online. Students and alumni from all 50 states and 79 countries create more than an $850 million dollar impact on the local economy, helping to support more than 13,000 local jobs. Lane provides affordable, quality, professional technical and college transfer programs; business development and employee training; academic, language and life skills development; and lifelong personal development and enrichment courses.