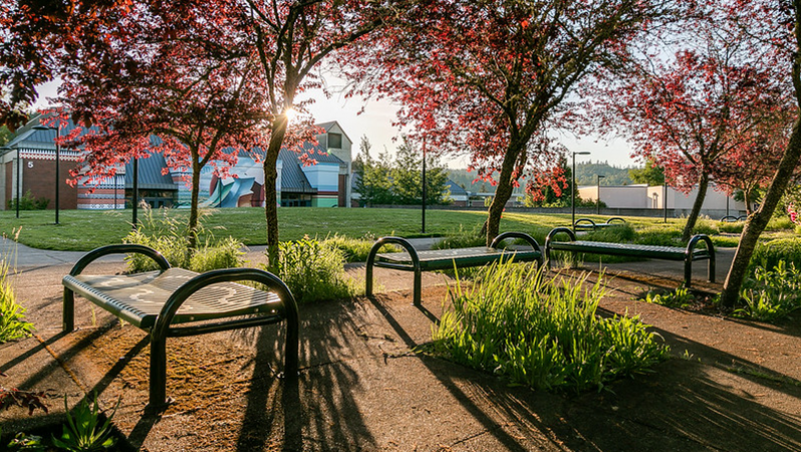 EUGENE, Ore. — High school students graduating in 2022 or 2023 can take one tuition-free course this spring or summer from Lane Community College to jump-start their college education. That's a $504 savings for one four-credit course. 

Courses will be held March 28 to June 11 for spring term, and June 20 to September 10 for summer term. Students will receive free access to Moodle, tutoring, and other important college resources.

"This is a great opportunity for eligible high school students," said LCC High School Connections advisor Brenda Williams. "Not only do students have a chance to gain experience and earn college credit, they are also getting a 70% discount on a course."

Registration, a Tuition-Waiver Request form, and additional steps to enroll must be completed by the first day of Spring term, March 28. The Summer term deadline for the Tuition-Waiver Request form is September 2. 

Since the tuition-free course initiative began in summer 2020, more than 300 high school students have used the offer to start their college career early, saving more than $100,000 in combined tuition costs. 

For more information, visit the Tuitionfree course page or contact High School Connections advisor Brenda Williams at williamsb@lanecc.edu or 541-463-3443.
Contact
Brett Rowlett, Executive Director of External Affairs
Email
rowlettb@lanecc.edu
Lane Community College educates over 25,000 students annually at six locations across Lane County and online. Students and alumni from all 50 states and 79 countries create more than an $850 million dollar impact on the local economy, helping to support more than 13,000 local jobs. Lane provides affordable, quality, professional technical and college transfer programs; business development and employee training; academic, language and life skills development; and lifelong personal development and enrichment courses.