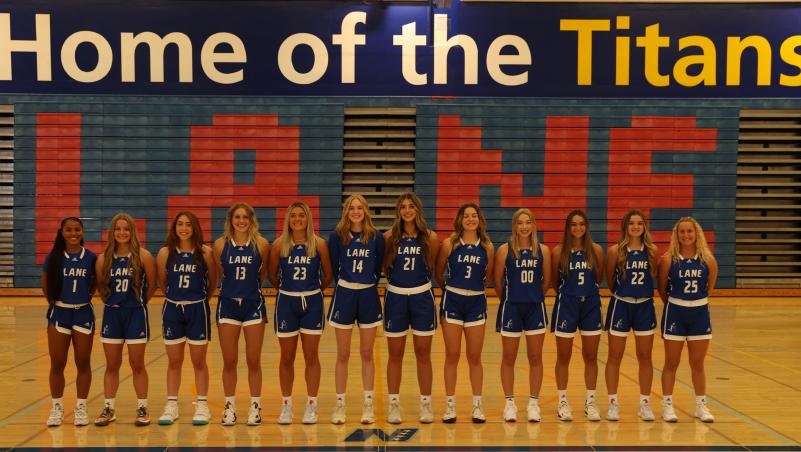 PASCO, Wash. — In a thrilling and hard-fought victory, the Lane Community College (LCC) Women's Basketball Team triumphed in Saturday's semifinal appearance in the Northwest Athletic Conference (NWAC) Final Four. The win secures the Titans (31-1) a spot in the NWAC Championship game, bringing them one step closer to capturing their sixth title.

The Titans showcased their skills, tenacity, and teamwork as they defeated the Peninsula College Pirates with a final score of 92-90 (OT). The game featured outstanding performances from Toni Coleman, Chloe Daniels, and Bella Hamel, who scored a combined 65 points.

Coach Greg Sheley had nothing but praise for the team's performance, saying, "Our players showed tremendous grit and determination in today's game. They've worked hard all season to reach this point, and we're incredibly proud of their accomplishments. We look forward to competing in tomorrow's NWAC Championship game and giving our best to bring the title home."

Lane Community College's president, Dr. Stephanie Bulger, also expressed excitement and support for the win. "The entire LCC community is proud of our Women's Basketball Team and their remarkable achievement. Their success is a reflection of their dedication to excellence both on and off the court. We wish them the best of luck in the championship game."

The Titans will face Green River College in the NWAC Championship game at 2 p.m. Sunday, March 19, 2023, at Columbia Basin College in Pasco, Washington. Tickets are available for purchase at the NWAC website, with prices starting at $17 for single-session tickets ($9 for students). Fans are encouraged to wear their LCC Titans gear and show their support for the team. For those unable to attend the games, live streaming will be available through the NWAC Sports Network.
Contact
Brett Rowlett, Executive Director of External Affairs
Email
rowlettb@lanecc.edu
Lane Community College educates over 15,000 students annually at six locations across Lane County and online. Students and alumni from all 50 states and 79 countries create more than an $850 million dollar impact on the local economy, helping to support more than 13,000 local jobs. Lane provides affordable, quality, professional technical and college transfer programs; business development and employee training; academic, language and life skills development; and lifelong personal development and enrichment courses.