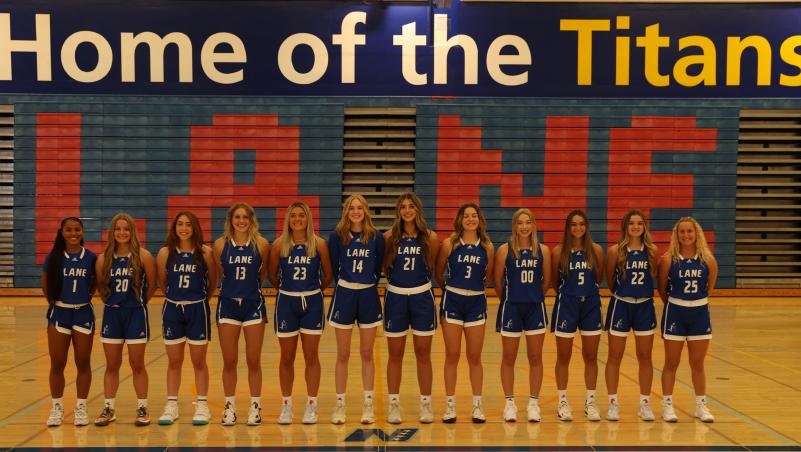 EUGENE, Ore. — Lane Community College (LCC) is proud to announce that its Women's Basketball Team has advanced to the Northwest Athletic Conference (NWAC) Final Four. The Titans, fresh off a 58-42 victory against North Idaho College in the Elite Eight, are now two wins away from capturing their sixth NWAC championship.
The NWAC Final Four will take place March 18-19 at Columbia Basin College in Pasco, Washington. The Titans (30-1) will face the Peninsula College Pirates (23-4) in a semifinal game Saturday, March 18, at 3:00 PM PST. The winner will play either Green River College or Columbia Basin College in the championship game Sunday at 2:00 PM PST.
"We are incredibly proud of our student-athletes for their dedication and hard work throughout the season," said Head Coach Greg Sheley. "This milestone is a testament to the resilience and determination of our players, and we are confident that they will continue to make the LCC community proud in the NWAC Final Four."
The Titans showcased an impressive performance throughout the season, boasting a 28-1 regular season record (15-1 conference). Lane claimed its third consecutive NWAC Southern Region Title and the eleventh under Coach Sheley.
The Titans' road to the Final Four has been marked by impressive team chemistry and a strong emphasis on both offensive and defensive execution. Their remarkable season has ignited a surge of excitement and support from the LCC community, with increasing numbers of fans attending games and cheering on the team.
Tickets for the NWAC Final Four are available for purchase at the NWAC website, with prices starting at $17 for single-session tickets ($9 for students). Fans are encouraged to wear their LCC Titans gear and show their support for the team.
For those unable to attend the games, live streaming will be available through the NWAC Sports Network.
To stay updated on the LCC Women's Basketball Team's progress in the NWAC Final Four and to find more information on the team, visit www.LaneTitans.com.
Contact
Brett Rowlett, Executive Director of External Affairs
Email
rowlettb@lanecc.edu
Lane Community College educates over 15,000 students annually at six locations across Lane County and online. Students and alumni from all 50 states and 79 countries create more than an $850 million dollar impact on the local economy, helping to support more than 13,000 local jobs. Lane provides affordable, quality, professional technical and college transfer programs; business development and employee training; academic, language and life skills development; and lifelong personal development and enrichment courses.