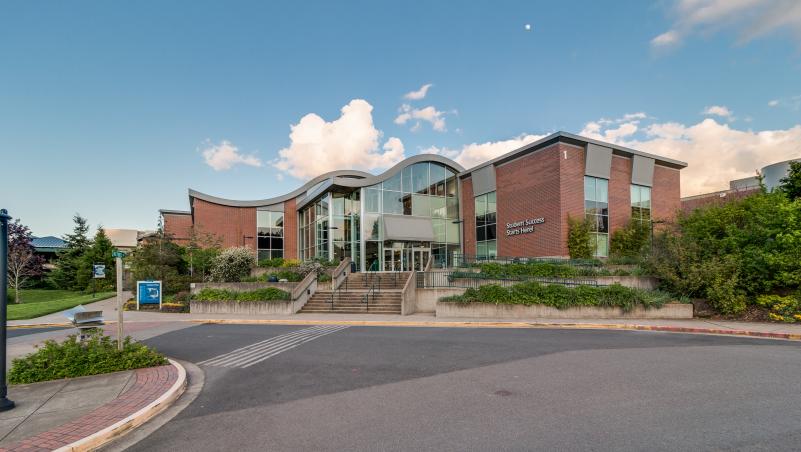 EUGENE, Ore. — Lane Community College (LCC) is pleased to announce that it has been selected as a recipient of a $100,000 grant from the Oregon Department of Energy (ODOE) under the Community Renewable Energy Grant Program (C-REP). The grant will fund renewable energy planning efforts on the LCC campus, as part of the first round of competitive grant awards distributed by ODOE.
Luis Maggiori, Sustainability Coordinator for the Institute for Sustainable Practices at Lane Community College, commented on the award: "This grant will catalyze our initiatives for a greener future at LCC. We are excited to conduct in-depth planning to integrate renewable energy solutions that not only reduce our carbon footprint but also create educational opportunities for our students."
To ensure the community's involvement in shaping LCC's renewable energy plans, an Open House event is scheduled for October 3 from 1 pm to 3 pm at the main campus, Building 04, room 106. Community members, students, and faculty are all invited to join the discussion on the preferred course of action for renewable energies at LCC.
"The Open House is an opportunity for our stakeholders to voice their opinions and offer their expertise on the renewable energy pathways we should explore," says Luis Maggiori. "Their feedback is invaluable to us and will help guide the direction we take as we plan for a more sustainable LCC."
The Community Renewable Energy Grant Program, established under HB 2021, aims to provide planning and development grants for renewable energy and energy resilience projects. The program is open to Oregon Tribes, public bodies, and consumer-owned utilities. Priority is given to projects that support program equity goals, demonstrate community energy resilience, and include energy efficiency and demand response.
Lane Community College plans to apply for a renewable energy construction grant in the third round of this program, with a maximum award of $1 million. "If the timeline works out, we aim to transition seamlessly from planning to construction, ultimately turning our renewable energy visions into reality," remarks Luis Maggiori.
Contact
Rebecca Long, Director of Marketing and Strategic Communications
Lane Community College educates over 15,000 students annually at six locations across Lane County and online. Students and alumni from all 50 states and 79 countries create more than an $675 million dollar impact on the local economy, helping to support more than 8,900 local jobs. Lane provides affordable, quality, professional technical and college transfer programs; business development and employee training; academic, language and life skills development; and lifelong personal development and enrichment courses.