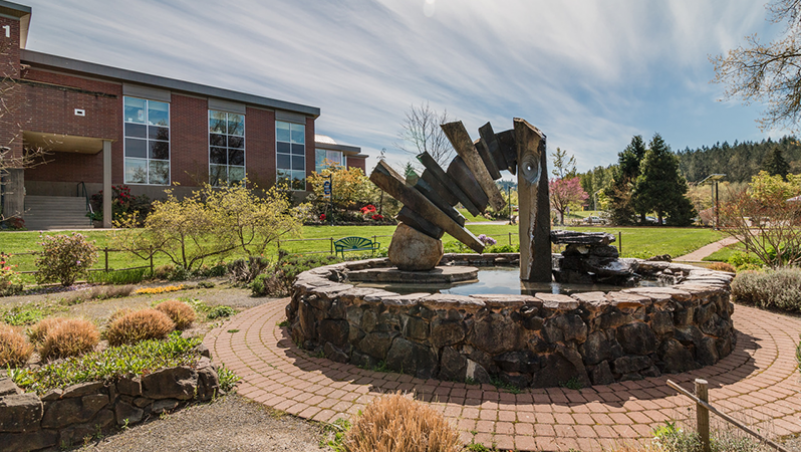 EUGENE, Ore. — Lane Community College (LCC) is proud to announce that it has been awarded a $20,000 grant for Climate Action Planning from Second Nature, a leading NGO focused on accelerating climate action in, and through, higher education. LCC is one of nine higher education institutions selected to receive pro bono consulting services for campus climate projects in Round III of the initiative.
Second Nature's Pro Bono Consulting opportunity, first announced in Fall 2020, offers technical and advisory support worth up to $20,000 in three areas: (1) Climate Action Planning, (2) Shifting to Renewable Power, and (3) Water Resiliency Strategy. The program is available to eligible schools, including Climate Leadership Network signatories and University Climate Change Coalition (UC3) members.
The Round III recipient colleges and universities include:
Climate Action Planning

Furman University (South Carolina)
Lane Community College (Oregon)
University of Richmond (Virginia)
 

Shifting to Renewable Power

Northern Illinois University (Illinois)
University of Florida (Florida)
University of Puerto Rico at Utuado (Puerto Rico)
 

Water Resiliency Strategy

Salem State University (Massachusetts)
University of San Diego (California)
Virginia Commonwealth University (Virginia)
To date, 23 colleges and universities have been awarded Pro Bono Consulting Services through the Solutions Center initiative, sponsored by Brailsford & Dunlavey and Coho, two Second Nature partners.
With this grant, LCC will leverage the consulting services to revise its existing Climate Action Plan 2.0 and create a framework for its Climate Action Plan 3.0 update. The consulting services will help identify areas of improvement in LCC's current carbon reduction efforts and expand Climate Justice concepts with a comprehensive equity-focused approach to climate action.
Luis Maggiori, LCC Sustainability Coordinator, said, "Lane Community College is a proud and grateful recipient of the Pro Bono consulting services. Working with subject matter experts will help us accelerate climate action by making measurable progress toward achieving college-wide carbon neutrality by 2050. LCC has a long history of sustainability and it has been adopted as a college core value. These consulting services will help us to better integrate practices that support and improve the health of systems that sustain life into upcoming Climate Action Plan iterations as well as other institutional sustainability goals."
Contact
Brett Rowlett, Executive Director of External Affairs
Email
rowlettb@lanecc.edu
Lane Community College educates over 15,000 students annually at six locations across Lane County and online. Students and alumni from all 50 states and 79 countries create more than an $850 million dollar impact on the local economy, helping to support more than 13,000 local jobs. Lane provides affordable, quality, professional technical and college transfer programs; business development and employee training; academic, language and life skills development; and lifelong personal development and enrichment courses.