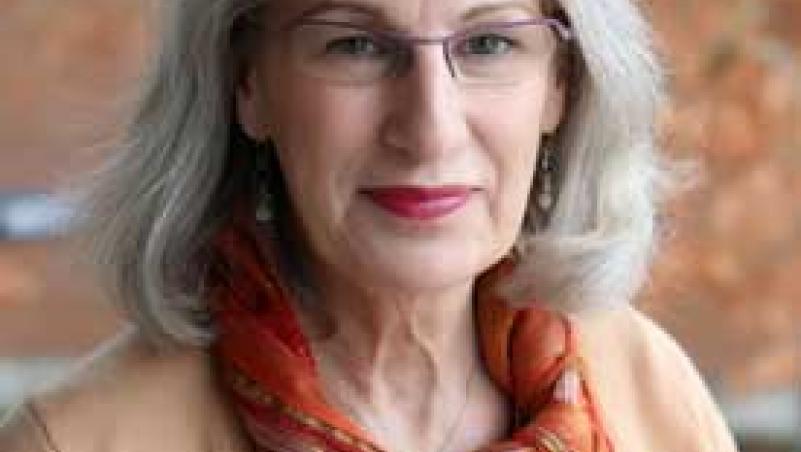 EUGENE, Ore. – Phi Theta Kappa, the national honor society for two-year colleges, today announced that Dr. Mary Spilde, president of Lane Community College, is one of nine college presidents who will be honored with the Michael Bennett Lifetime Achievement Award during PTK Catalyst, Phi Theta Kappa's annual convention in Nashville, Tennessee, April 6-8.
The award is the latest in a long list of national, regional, state and city awards presented to Spilde during her career. Earlier this month she accepted the national CASE (Council for Advancement and Support of Education) District VIII Leadership Award for promoting understanding and support for education. Spilde will retire in June after 16 years as Lane's president, 21 years with the college overall, and 37 years in higher education.
Michael Bennett Lifetime Achievement Awards are presented to retiring college presidents or campus CEOs and system directors at two-year institutions. The awards recognize consistently outstanding support to Phi Theta Kappa. They are named in honor of the late Dr. Michael Bennett, longtime president of St. Petersburg College in Florida.
The 2017 Michael Bennett Lifetime Achievement Award recipients are:
Dr. Mary Spilde, Lane Community College, Oregon
Dr. Gail Carberry, Quinsigamond Community College, Massachusetts
Dr. Steven Ender, Grand Rapids Community College, Michigan
Dr. Eileen Holden, Polk State College-Lakeland Campus, Florida
Dr. James Jacobs, Macomb Community College, Michigan
Dr. George Knox, Labette Community College, Kansas
Dr. William Lewis, Pearl River Community College, Mississippi
Thomas Mohr, Cañada College, California
Dr. David Sam, Germanna Community College, Virginia
For more information about Lane Community College:
Lane is an AA/EEO/Veterans/Disabilities Employer
###