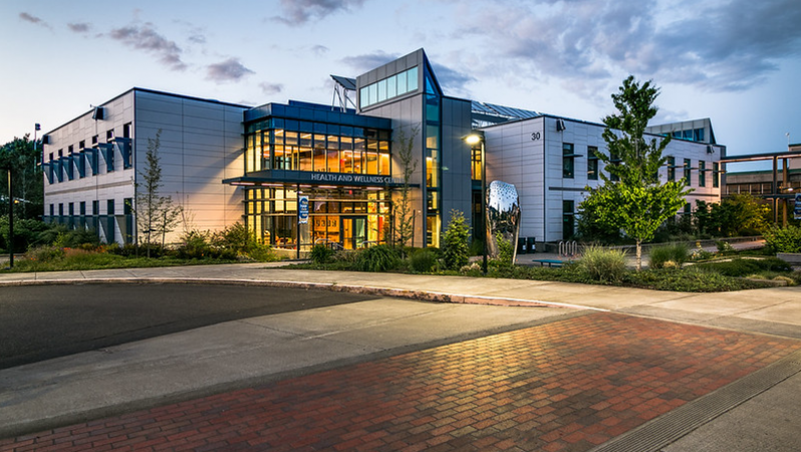 EUGENE, Ore. — Lane Community College (LCC) today announces a significant gift from PeaceHealth, a key community partner in healthcare and education. The pledge of $2,825,000, to be distributed over four years, marks a monumental step forward for LCC's nursing program and the re-establishment and expansion of a respiratory therapy program.
PeaceHealth's generosity continues a partnership that commenced nearly twenty years ago, during which time PeaceHealth played a significant role in the phenomenal growth of LCC's nursing program. This new commitment provides four years of funding, which will have an immediate and transformative impact.
"In partnership with PeaceHealth, we are thrilled to announce the expansion of our nursing cohort and the re-establishment of the respiratory therapy program," said LCC President Stephanie Bulger. "These initiatives reflect our shared commitment to building a robust local workforce that can effectively respond to community health needs."
Beginning in the Fall of 2023, PeaceHealth's funding will allow for an increase of up to 20 students in the first-year nursing cohort, substantially bolstering the local nursing workforce. Furthermore, the gift will support the College's plan to re-establish LCC's respiratory therapy program in Fall 24. 
The respiratory therapy program is focused on training students to care for individuals with breathing difficulties, spanning adults to infants.  Students will receive hands-on experience in hospitals along with classroom instruction, and upon completion of the program, will be prepared to take a certification exam to become licensed respiratory therapists, with potential employment opportunities in hospitals, clinics, and nursing homes. 
"Our partnership with LCC has always been rooted in a shared vision for a healthier community," said Heather Wall, PeaceHealth's Chief Nursing Officer. "We believe in the power of education and training to enhance our local workforce, and we are proud to support the growth and re-establishment of these critical health programs at LCC."
For more information about the Nursing or Respiratory Therapy Programs, contact the LCC Health Professions Division at healthprofessions@lanecc.edu.
Contact
Brett Rowlett, Executive Director of External Affairs
Email
rowlettb@lanecc.edu
Lane Community College educates over 15,000 students annually at six locations across Lane County and online. Students and alumni from all 50 states and 79 countries create more than an $675 million dollar impact on the local economy, helping to support more than 8,900 local jobs. Lane provides affordable, quality, professional technical and college transfer programs; business development and employee training; academic, language and life skills development; and lifelong personal development and enrichment courses.