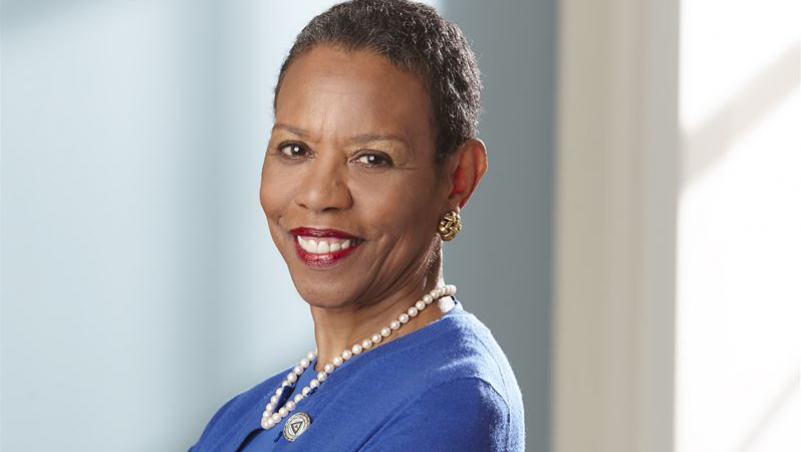 EUGENE, Ore. — Lane Community College will celebrate the legacy of Dr. Martin Luther King Jr. on Thursday, Jan. 13, from 5:30 to 7:30 p.m. in a Zoom virtual event featuring cultural arts advocate and Spelman College president, Dr. Mary Schmidt Campbell. 

Campbell has led Spelman, an Atlanta-based, historically-black women's liberal arts college, through tremendous growth during her tenure with increased endowments and a $250 million capital campaign. The college also leads the country in the number of black female doctoral graduates in the fields of science, technology, engineering and mathematics. A recognized leader in the cultural arts community, Campbell is a current fellow of the American Academy of Arts and Sciences and sits on a number of museum, foundation and public boards. She is the author of the award-winning biography of the Black artist, Romare Bearden, "An American Odyssey: the Life and Work of Romare Bearden (Oxford University Press, 2018). 

Registration is required for this free, public event that also features a facilitated Q&A session with Campbell, as well as the presentation of the LCC Black Student Union's Dr. King 2022 Service Award.

The event's theme focuses on Dr. King's words, "A genuine leader is not a searcher for consensus but a molder of consensus," which Campbell illustrates through her leadership as Spelman's 10th president, said Dr. Lawrence Rasheed, faculty coordinator of LCC's African American Student Program.

"Unfortunately, HBCUs (Historically Black Colleges and Universities) currently are viewed as in vogue, or ancillary. The systemic sustainability of these historic institutions for people of African descent is essential," Rasheed said. "President Campbell is a conduit of very successful sustainability. She was selected as our speaker because she is an authentic leader that embodies Dr. King's words, 'A genuine leader is not a searcher for consensus but a molder of consensus.'" 

For accommodations to attend these events, contact the Center for Accessible Resources at 541-463-5150 (voice), 711 (relay), or email AccessibleResources@lanecc.edu one week in advance.
Contact
Brett Rowlett, Executive Director of External Affairs
Email
rowlettb@lanecc.edu
Lane Community College educates over 25,000 students annually at six locations across Lane County and online. Students and alumni from all 50 states and 79 countries create more than an $850 million dollar impact on the local economy, helping to support more than 13,000 local jobs. Lane provides affordable, quality, professional technical and college transfer programs; business development and employee training; academic, language and life skills development; and lifelong personal development and enrichment courses.