The Lane Licensed Practical Nursing Program prepares students to take the NCLEX-PN licensure exam to become a Practical Nurse (LPN).
1 year Certificate
This course of study requires approximately one to one and a half years of full time study and prepares the student to provide direct patient care utilizing critical thinking skills in a variety of settings.
Licensed Practical Nurses may be employed in the following settings: ambulatory care centers, hospitals, home health and hospice, skilled nursing facilities, long term care settings, at schools providing care for children and families of those children, in occupational settings promoting employee health, for public health departments, in physician offices and more. They work under the supervision of physicians and registered nurses and may involve administration of medications, intravenous therapy, cleaning and dressing of wounds, glucose monitoring, blood pressure monitoring, patient education, general assessment of persons in need of health care, delivering the needed care, and evaluation of the patients' outcomes after the care has been provided.
Employment opportunities for graduates who pass the licensure exam are variable in the Eugene/Springfield area, but those who are willing to seek employment in settings other than the acute care settings can usually find employment giving nursing care. Starting salaries vary according to the type of care the nurse will be providing, but in the acute care setting the average pay for LPNs is about $21/hour or about $43,500/year. New graduates will make somewhat less than this amount, as will those working in long term care, medical offices, and clinics.
If in the future the graduate wishes to progress toward becoming a Registered Nurse, LPN's have an option to apply for the LPN to RN Bridge program. Upon completion of the "Bridge" students would then be eligible to enter the "second year of an Associate of Applied Science Degree Registered Nurse (RN) Program." Bridge students would then be eligible to enter LCC's second year of the Nursing Program. If a student then wishes to progress toward completion of a Bachelors Degree with a major in Nursing, there are many options in the state of Oregon. RN's have the option to complete a number of RN to BSN programs. For more information please refer to the State of Oregon information.
Links to the left will enable you to learn more about the profession of nursing and about LCC's outstanding nursing programs. For information on how and when to apply for admission to the LPN program, take a look at the Application Information. 
Program Information
Ready to Learn More?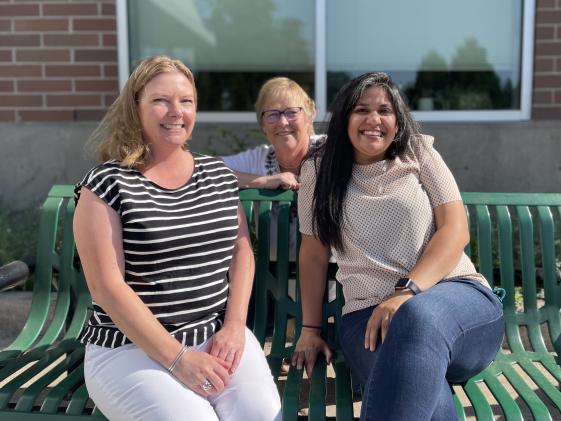 Talk one-on-one with a recruiter to learn more about what Lane has to offer you.
Admissions Office
Building 1, Room 102
Lane Community College
4000 E. 30th Avenue
Eugene, OR 97405
Hours:
M-T in person, 8:30-5:00 pm
F in person, 8:30-2:00 pm