Transforming Lives Through Gardening
The Learning Garden is opening up to the community and has started having volunteer days. We ask that you uphold COVID-19 precautions and maintain social distancing.
We continue to grow fruits and vegetables, host work study students, and collaborate with the Science and Sustainability departments to ensure that we can resume regular programming when it is safe to do so! Produce is donated to Food for Lane County, Titan Court, and the Lane Child and Family Center. For more information about the garden, please contact Learning Garden Specialist Arissa Saliba at salibaa@lanecc.edu.
The garden is located in the southwest corner of campus. There is a gravel road off of Parking Lot D that leads into the garden. View the map.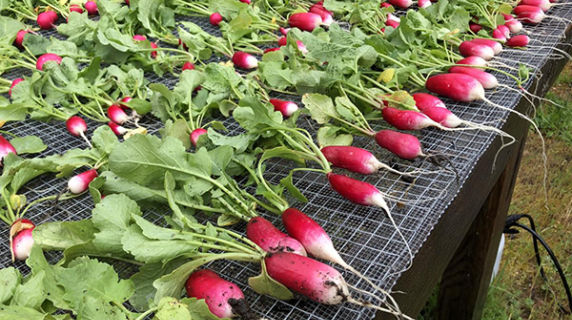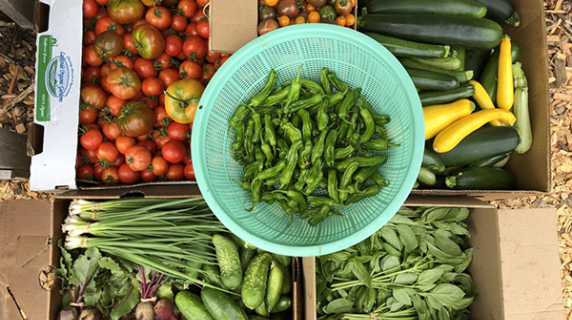 Upcoming Learning Garden Events
There aren't any events with the criteria chosen.
About the Garden
Established in 2006, Lane's Learning Garden is a student-led initiative to grow healthy, sustainable food for our campus community while providing learning, service, and leadership opportunities. The Learning Garden is an interdisciplinary educational model that offers students the opportunity to work with others outside the classroom and have fun.
Organic vegetables and fruit grow year-round in the garden. The produce has been used in the the Culinary Arts and Hospitality Management Program (including on-campus restaurant, the Renaissance Room) and Campus Catering. Much of the produce is donated to Food for Lane County, and volunteers enjoy an occasional harvest as well.
The Learning Garden offers students leadership experience. It is a great way to be actively involved in implementing sustainability measures on campus. Learning Garden volunteers may qualify for work study, internships, or service learning credit from specific faculty who support the garden with their curriculum.
The space offers opportunities to explore creative garden design, observe and cultivate plant communities, and learn basic organic agriculture and gardening principles.
The Learning Garden Club is funded through student fees. Members are a diverse, energetic group dedicated to stewarding our environment, honoring the natural world that sustains us, and providing produce for great meals! If you would like to get involved and help contribute to Lane's campus sustainability, please consider volunteering in the garden, or participate in one of our many other events. Check below for volunteer times.
To get on our email list, receive information about our work parties and workshops, or for more information, please contact the Learning Garden Specialist, Arissa Saliba at salibaa@lanecc.edu or 541-463-5568.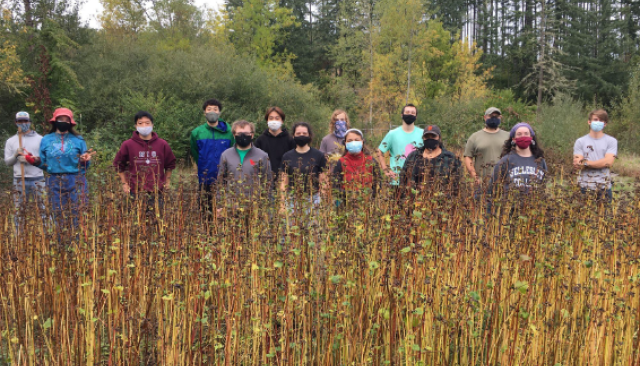 Resources
Check out what these local organizations are doing and how you can be involved in gardening and conservation projects here in Eugene.
Lane's Learning Garden video