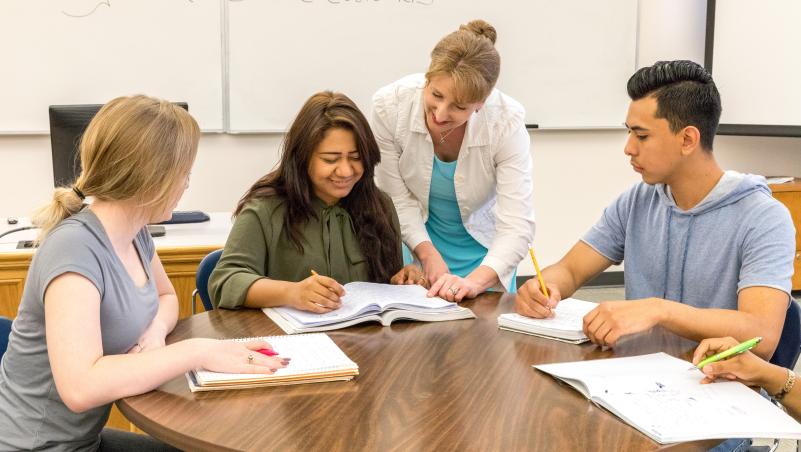 EUGENE, Ore. — Lane Community College is thrilled to announce that applications are now open for its highly anticipated Bachelor in Applied Business Management program. This innovative program offers a unique opportunity for students to further their education in a flexible and affordable manner, and is open to individuals who will have an associate degree, transfer degree, or the equivalent by the start of September 2024.
Lane Community College's Bachelor in Applied Business Management program provides numerous benefits for students seeking a comprehensive business education:
Small Classes: With an average class size of just 35 students, Lane ensures that each student receives individualized attention and an enhanced learning experience.
Easy to Apply: Prospective students can seamlessly transition to Lane's bachelor's degree with their associate degree, transfer degree, or equivalent in any subject. Students can embark on their journey to a Bachelor's degree during the fall, winter or spring term, and Lane Community College waives all application fees.
Affordable: Lane's bachelor's degree program is cost-effective, with tuition fees equivalent to those of an associate degree—just $132.50 per credit hour. By pursuing a Bachelor's in Applied Science at Lane, students can launch their careers with significantly less debt.
Flexible Schedule: Lane Community College's program is designed to accommodate various schedules. Students can expect to meet on campus one evening per week, with the remainder of their classes offered online, providing flexibility for those with busy lifestyles. A dedicated faculty coordinator will offer additional support to help students successfully complete the program.
Lane's Bachelor's in Applied Business Management program aligns with the state of Oregon's definition of Applied Bachelor of Science programs, which are workforce-oriented and prepare individuals for high-value career opportunities. What sets Lane's program apart is its exclusive focus on business topics, eliminating the need for elective courses.
The program is designed to launch students' business careers with:
Instructors with decades of professional experience in the business world.
A blend of online classes and in-person meetings on campus, allowing for a balanced learning experience.
Comprehensive courses that cover all essential business topics.
Lane Community College's Bachelor in Applied Business Management program is a groundbreaking opportunity for individuals looking to advance their careers in the business field. The application process is now open, and interested individuals are encouraged to apply today.
For more information, including how to apply, visit LCC's Bachelor in Applied Business Management program website.
Contact
Rebecca Long, Director of Marketing and Strategic Communication
Lane Community College educates over 15,000 students annually at six locations across Lane County and online. Students and alumni from all 50 states and 79 countries create more than an $675 million dollar impact on the local economy, helping to support more than 8,900 local jobs. Lane provides affordable, quality, professional technical and college transfer programs; business development and employee training; academic, language and life skills development; and lifelong personal development and enrichment courses.