Tucked away in Building 18, Room 102, the Zen Den is a safe and quiet space for you to relax and rejuvenate. Here we have:
massage chairs
light boxes
calming ambiance
iPads to download guided meditations
yoga mats and hula hoops
snacks and beverages
crafting supplies
coloring books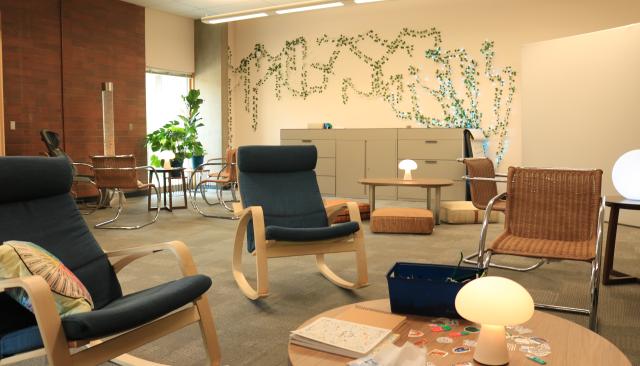 Contact Mental Health and Wellness Center
Please Note: When communicating with the MHWC and other LCC departments, admitted students must use their LCC email accounts in order to ensure the security of information and verified identity. Failure to use your LCC email may result in delayed messages. If you have an emergency while the Center is closed, call Campus Public Safety 541-463-5555 or dial 911. The MHWC does not provide after-hours care.
Mental Health and Wellness Center
Bldg. 18, Room 101
4000 E 30th Avenue
Eugene, OR 97405
Hours:
Work Hours: M-F 8:00-5:00
In-Person Appointments: M, W, Th, F 9:00-4:00
Closed for Lunch M, W, Th 12-1:00, T 12:30-1:00
LCC is closed on Fridays during Summer term.