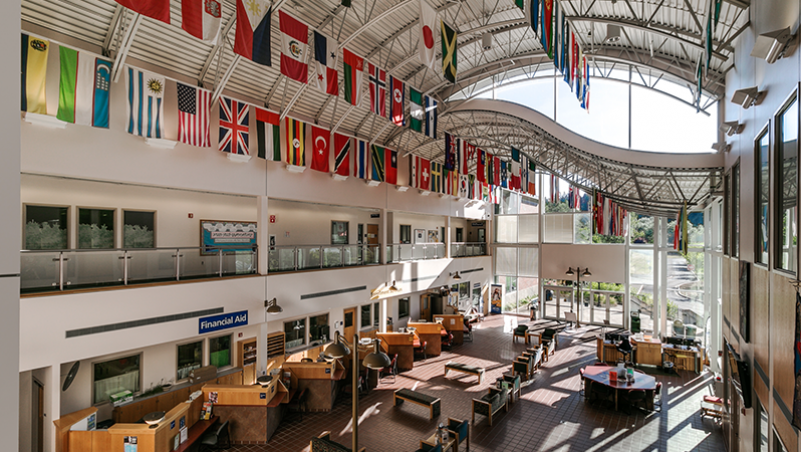 EUGENE, Ore. — Lane Community College President Margaret Hamilton announced to employees and students earlier this week that the college will make adjustments to fall term operations in response to the ongoing surge of the COVID-19 delta variant in Lane County.
"We had hoped to see many back on campus in just a few weeks, but unfortunately COVID-19 has once again interrupted plans," said Hamilton.  "The health and safety of our students and employees is a top priority, so where possible, instructors have been asked to incorporate remote instruction for at least the first half of fall term."
The move was made after careful consideration and consultation with local and state health officials. State forecast models released last week predict Oregon may return to pre-delta variant case numbers by mid-October.
"With regard to instruction and course scheduling, we are limiting the amount of in-person instruction through October 24 to the minimal amount necessary to meet student outcomes," said Provost Paul Jarrell.  "We anticipate having in-person instruction throughout the term in many "hands-on" areas like Career Technical Education, Health Professions, and other areas with laboratory components.  We are hopeful that as conditions improve, we will be able to increase our in-person instruction and activities." 
While most classes will be remote, LCC's main campus will remain open with safety precautions in place. Face coverings are required inside all buildings and outdoors when social distancing is not possible. A list of services is available online. 
Contact
Brett Rowlett, Executive Director of External Affairs
Email
rowlettb@lanecc.edu
Lane Community College educates over 25,000 students annually at six locations across Lane County and online. Students and alumni from all 50 states and 79 countries create more than an $850 million dollar impact on the local economy, helping to support more than 13,000 local jobs. Lane provides affordable, quality, professional technical and college transfer programs; business development and employee training; academic, language and life skills development; and lifelong personal development and enrichment courses.